At the Chicago CycloCross Cup (CCC), two transgender cyclists have secured top positions, raising questions in a women's cycling event. Tessa Johnson, aged 25, emerged victorious in the Women's Single Speed and Cat Half categories on October 7. Meanwhile, Evelyn Williamson, 30, claimed the second spot in the Single Speed competition. This led to just one biological female, Allison Zmuda, making it to the podium for the Single Speed race.
Tessa Johnson, the winner of the Women's Single Speed race, received a prize of $150. On the other hand, Evelyn Williamson, who secured second place in the Single Speed contest, took home $75 in prize money.
It's worth noting that Evelyn Williamson has been actively participating in women's cycling since at least 2017, amassing an impressive tally of 18 titles. However, in 2020, she competed in both men's and women's categories at the Sky Express Winter Criterium, clinching first place among women but not ranking among the male competitors.
The Chicago CycloCross Cup, an annual event, hosts numerous races and openly welcomes transgender riders. Organizers of the event emphasize inclusivity, stating, "If you have found your way to a CCC event to race your bike and hopefully have some fun in the process… then you're welcome here." They highlight their commitment to fostering a positive and supportive community without tolerating discrimination or harassment on any grounds, including gender identification.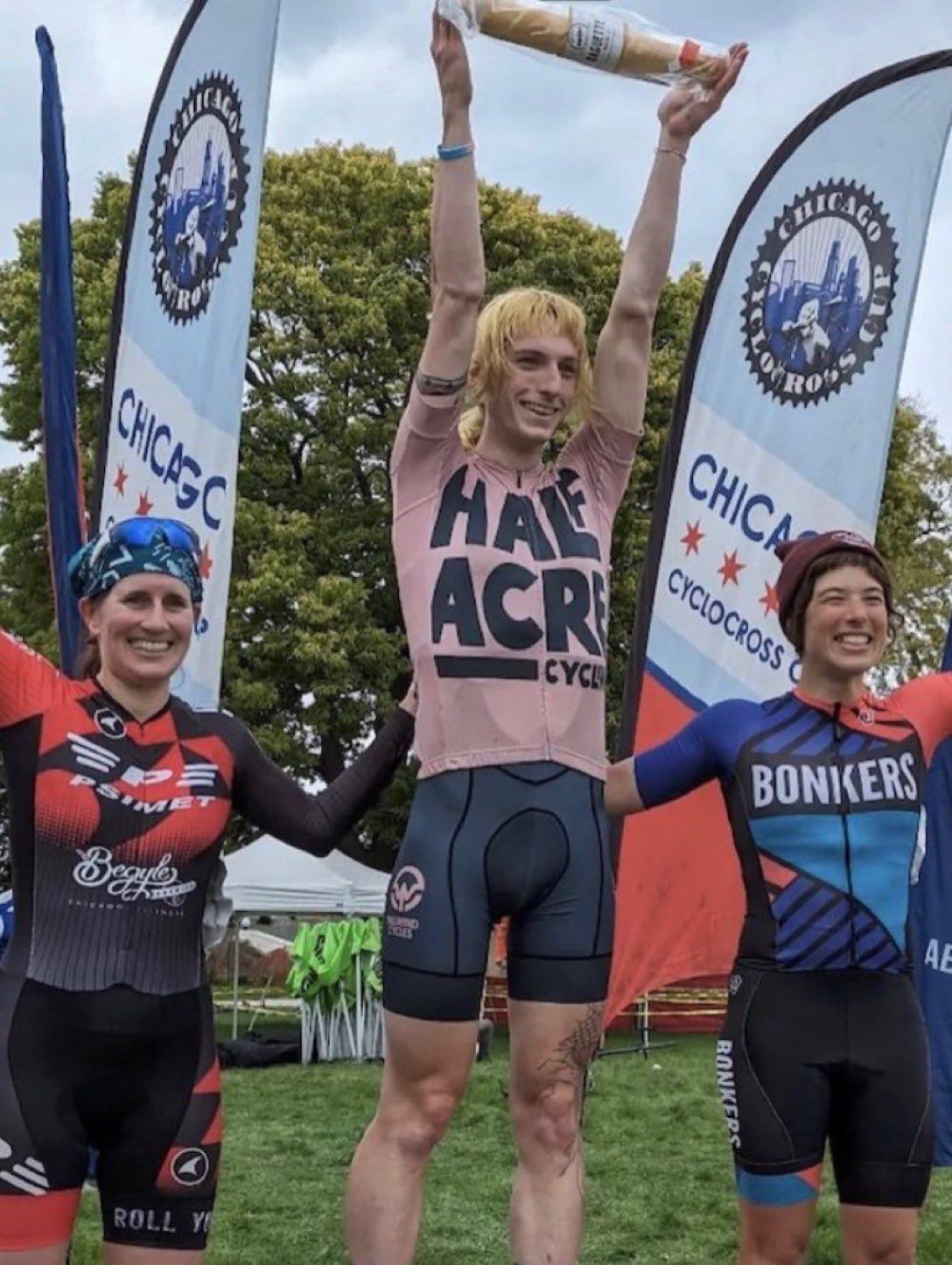 Williamson and Johnson, racing under the team name "TS-Estrodolls," a reference to the estrogen transgender women take, previously triumphed in the Racing-Athletic Relay Cruise in Chicago on August 27. Their success continued with victory in the Illinois State Championship in Madison.
The participation of transgender athletes in women's sports has sparked controversy and led to calls for a reevaluation of event categories. Some, like former track and field coach Linda Blade, assert that organizers should reconsider their approach to these events, suggesting that the current categorization may not accurately reflect the nature of the competition.
This issue continues to fuel discussions within the sports community, with opinions varying widely. While some advocate for inclusivity, others express concerns about fairness and the integrity of women's sports.