Tony Ferguson was born as Anthony Armand Ferguson Padilla on February 12, 1984. He was in Oxnard, California, and mostly raised in Muskegon, Michigan.
He has Mexican ancestry. His last name Ferguson is from his Scottish-American stepfather surname.
Ferguson participated in American football, baseball, and wrestling at Muskegon Catholic Central High School. He won the 152-lb division in wrestling in 2002. He was also a three-time All-State pick in football and defensive back for the 2000 Division 8 state winners.
Ferguson attended Central Michigan University after high school before transferring to Grand Valley State University. Despite not finishing his degree, he had a great college wrestling career. Ferguson won the 165-lb class of the 2006 National college Wrestling Association championship.
Ferguson returned to California after graduating from college in order to be nearer to his extended family. He worked in marketing and sales during the day and as a bartender at night.
Ferguson was working a pub shift one night when a customer saw his cauliflower ear and started talking to him about his wrestling history. The man worked as a trainer at a nearby MMA gym.
He asked him to help five aspiring young mixed martial artists with their wrestling. Ferguson made the decision to pursue a professional mixed martial arts (MMA) career soon after this.
In 2007, Ferguson started his professional MMA career by competing in tiny organisations in California. Early in his career, he defeated kickboxing champion Joe Schilling and lost to future WEC competitor Karen Darabedyan.
Ferguson repeatedly submitted applications to participate in the UFC reality series TUF. After compiling a 10-2 professional record and taking home the PureCombat welterweight title in 2010, he was eventually selected to compete in season 13 of the show.
Tony Ferguson competed as a welterweight on TUF: Team Lesnar vs. Team dos Santos. Ferguson was chosen as the third pick for Team Lesnar.
Ferguson knocked out Justin Edwards in the first round in his first bout. He beat Chuck O'Neil in the semifinal round by third-round TKO to go to the final match.
At the TUF 13 Finale, Ferguson made his official UFC debut as he faced Ramsey Nijem to become the champion. Ferguson won a UFC deal after knocking out Nijem in the first round. Additionally, he was awarded the Knockout of the Night bonus.
Ferguson returned to the lightweight division after his debut, taking against Aaron Riley at UFC 135 on September 2011. Riley claimed to have a fractured jaw, which led to the bout being halted after the first round. Ferguson was then declared the winner via TKO.
Ferguson then competed at the TUF 14 Finale against MMA veteran Yves Edwards. Ferguson was declared the winner by a unanimous decision.
After taking more than a year off from combat to recover from an arm injury, Ferguson made his comeback to take on Mike Rio at UFC 166 in October 2013. He won in n the first round by a D'Arce choke submission. He received his first Submission of the Night bonus.
At UFC 181, Ferguson and Abel Trujillo squared off in December 2014. Ferguson submitted his opponent to win the match in round two.
In July 2015, Ferguson and Josh Thomson squared off at UFC Fight Night 71. He ended up winning the match via a unanimous decision.
At the TUF Latin America 3 Finale in November 2016, Ferguson squared off against former champion Rafael dos Anjos. He received a unanimous decision victory. Both combatants were awarded the Fight of the Night.
Tony Ferguson with Rose Namajunas
In October 2017, Ferguson competed against Kevin Lee at UFC 216 for the temporary UFC Lightweight Championship. In the third round, he submitted Lee via triangle choke to win the bout.
In October 2018, Anthony Pettis and Ferguson squared off at UFC 229. Ferguson won the match after two rounds of corner stoppage. Pettis' former cornerman and coach Duke Roufus told the referee that he would not continue after Pettis broke his hand.
In June 2019 at UFC 238, he competed against Donald Cerrone for the second time. After Cerrone blew his nose between rounds two and three, his swollen right eye totally closed. Ferguson won the match through TKO due to a doctor stoppage.
Ferguson accepted to compete for the interim title against Justin Gaethje in May 2020. Gaethje outstruck him throughout all five rounds, and he ultimately lost the match through TKO in the fifth.
At UFC 256, Ferguson and Charles Oliveira squared off in December 2020. He was overpowered and subdued on the ground for most of the bout, losing by unanimous decision.
In May 2021, Ferguson and Beneil Dariush squared up at UFC 262. He ended up losing the match by unanimous decision.
At UFC 274 in May 2022, Ferguson took on former Bellator Lightweight Champion Michael Chandler. Hen lost the match through knockout early in the second round.
Tony Ferguson next competed against Nate Diaz and ended up losing the match via guillotine choke submission in the fourth round.
On July 29, 2023, Ferguson is slated to compete in the lightweight division once again against Bobby Green at UFC 291.
Tony Ferguson is married to his wife, Cristina. The couple has two sons together.
Cristina requested a restraining order against Tony in March 2019. Cristina said that Tony showed unusual behaviour, including extreme paranoia, days without sleep, and thinking that a monitoring chip had been implanted into his leg during reconstructive knee surgery.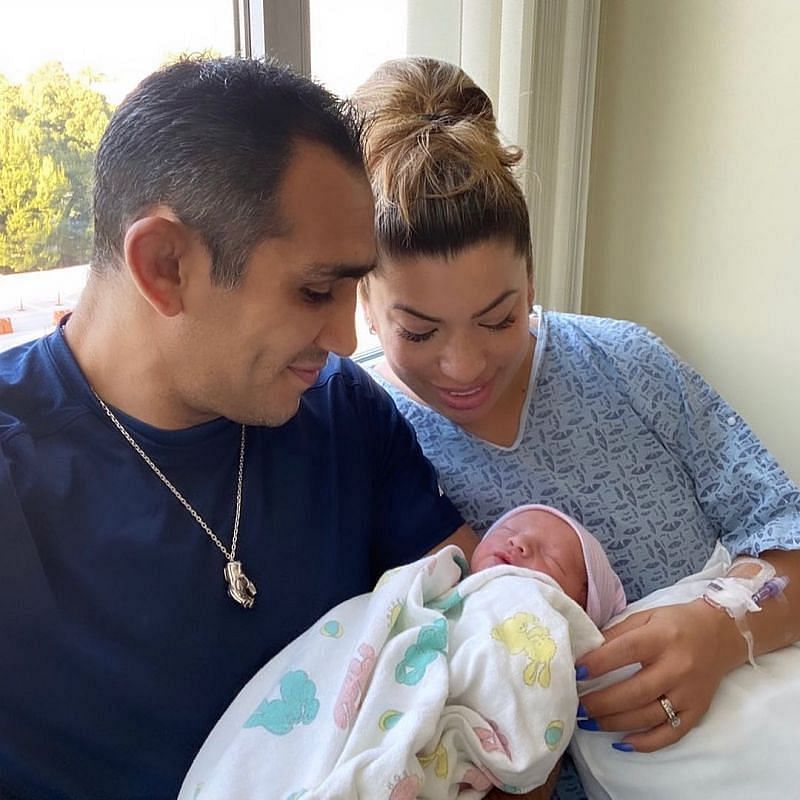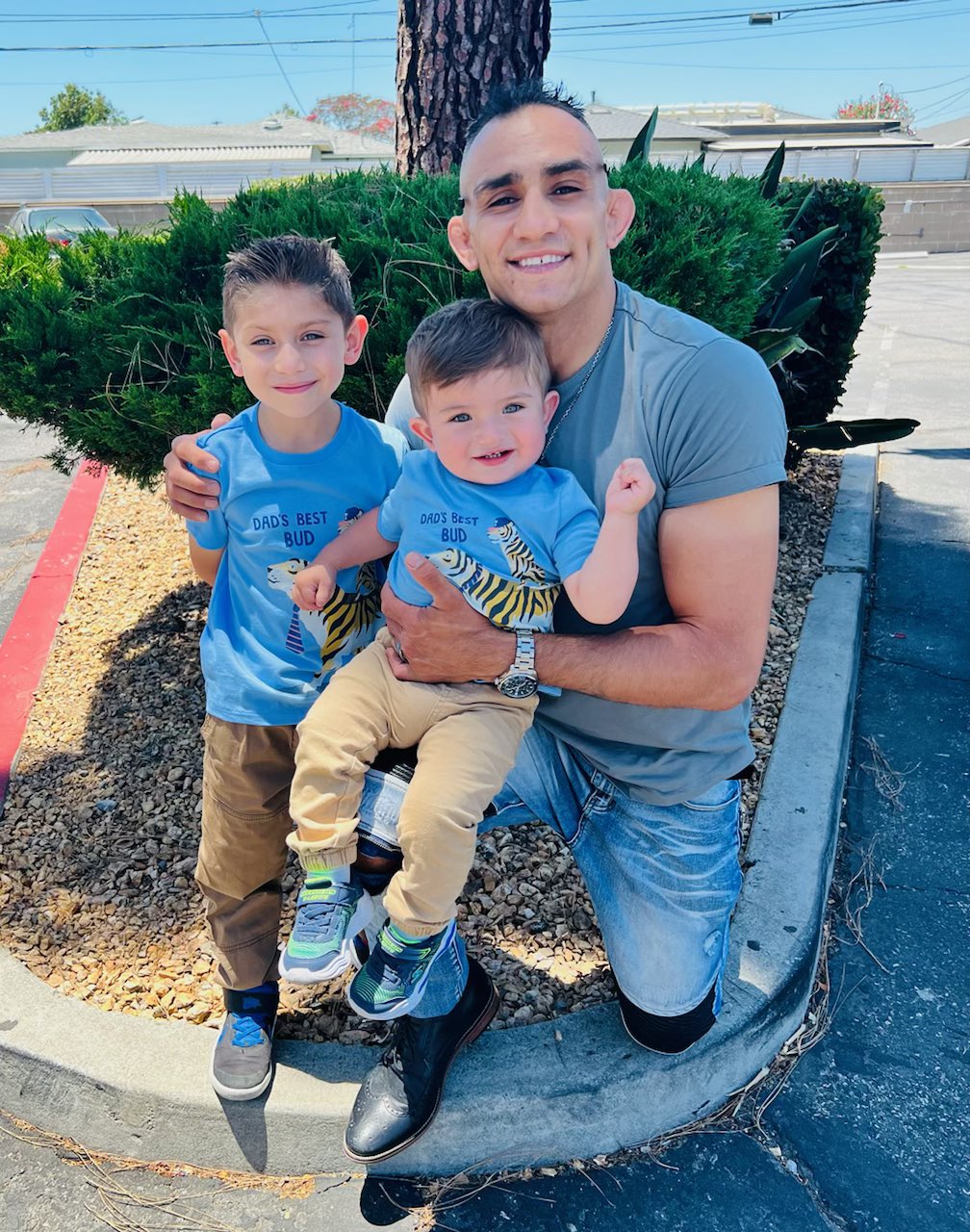 Cristina requested the restraining order as a preventive move to seek care for his mental condition. By April 2019, she dropped the order, and he resumed his MMA training.
Tony Ferguson is considered to be one of the weirdest personalities in MMA. At his home in Big Bear Lake, California, he built his own special training equipment.
Ferguson often posts videos of his unusual exercises on his Instagram account. These include swinging a hammer while balancing on a gym ball, somersault leaps over large stacks of gym mats, using a wing chun dummy to slap his arms and legs against metal poles to improve bone strength, and more.
Ferguson claims on his Twitter page that he avoids sparring in practice because he "finds it limits my creativity" in combat.
Adam Miller is a talented writer with a passion for the UFC. As a UFC writer for Calfkicker, he's found a way to combine his love for the sport with his gift for words. With a diploma in journalism and mass communication, Adam has a deep understanding of how to craft compelling content that resonates with readers.
Before finding his niche in the world of UFC writing, Adam worked as a freelance link builder and content writer. His diverse range of clients and businesses allowed him to hone his craft and develop a unique perspective that sets him apart from other writers in the field.