Paulo Henrique Costa was born in 1991 in Brazil. He is the son of Carlos Roberto and Maria Augusta.
His elder brother Carlos Costa is a former mixed martial artist and one of Paulo's coaches. Growing up in Contagem, Paulo played football and then took up Muay Thai at the age of nine to stay out of the brawls he was continuously getting into on the streets.
When he was a teenager, Paulo and his brother joined a jiu-jitsu gym. But when their father passed away from throat cancer when Paulo was just 17, he stopped training.
A few years later, Costa picked up jiu-jitsu again and began competing under his brother, who was at that point a purple belt.
Costa worked in real estate and as an IT instructor teaching Microsoft Word and Microsoft Excel to assist his mother in paying expenses.
In February 2012, Costa made his professional MMA debut in his home Brazil. Paulo's brother persuaded their mother to provide him with financial assistance for a year so he could pursue a career in professional martial arts.
Costa accumulated an 8-0 record with 7 knockouts and 1 submission during the next five years.
Costa was selected to compete in season three of TUF: Brazil. He eliminated José Roberto in the first round through submission (via guillotine ) in the second round.
He was the second middleweight combatant to be selected by Wanderlei Silva. Costa's next match was against Márcio Alexandre Jr. It ended in a split decision loss for Costa in round three.
Costa in August 2016
In March 2017 at UFC Fight Night 106, Paulo Costa made his promotional debut. He competed against Garreth McLellan and won the match via TKO in the first round. Costa received his first Performance of the Night award.
Costa in 2017
Costa competed against Uriah Hall in July 2018 at UFC 226. In the second round, Costa successfully knocked out his opponent. The victory brought him his second Performance of the Night award.
After the weigh-ins in June 2017 at UFC 212 against Oluwale Bamgbose and November 2017 at UFC 217 against Johny Hendricks, it was made public that Costa had been given a six-month suspension by USADA and CABMMA for getting IV.
Yoel Romero and Costa ultimately squared off in August 2019 at UFC 241. Costa was declared the winner via a unanimous decision. Additionally, he won the Fight of the Night prize for this match.
Costa competed against Israel Adesanya for the UFC Middleweight Championship in September 2020 at UFC 253, riding the momentum of his five-bout winning streak. But he was defeated in the second round via technical knockout, making it his first loss in the UFC.
In October 2021 at UFC Fight Night 196, Costa competed against Marvin Vettori in a light heavyweight match. It was initially intended as a middleweight matchup but was suddenly modified to a catchweight match.
Costa got harsh criticism for arriving 25 pounds overweight for the middleweight division. Costa ended up losing the match via unanimous decision. UFC President Dana White announced at the post-fight news conference that Costa will no longer compete at middleweight.
In July 2022 at UFC 277, Costa was supposed to square off against former UFC Middleweight Champion Luke Rockhold. For an unexplained reason, the bout was then moved to UFC 278. Costa ended up winning the match via unanimous decision. He also won the Fight of the Night award.
In February 2023, Costa and Robert Whittaker were slated to square off at UFC 284. But Costa refuted the promotion's official statement that the bout would not take place since he had never signed a contract.
Ikram Aliskerov and Paulo Costa were slated to square off in July 2023 at UFC 291. However, it was revealed on July 19 that the promotion has decided to axe the matchup. Costa was then scheduled to compete against Khamzat Chimaev at UFC 294 on October 21, 2023.
In May 2022, Costa was interrogated by police in the Belo Horizonte Metropolitan Region of Brazil. This was in relation to an alleged incident in which he was charged with elbowing a nurse after a quarrel over a COVID-19 immunization card.
Costa said that while he had received his vaccinations, they were not included on his immunisation record. He had requested the nurse to sign it. But according to the nurse, Costa did not receive his vaccinations. He rejected the injection, and tried to run away with the immunization card before it was given.
The nurse continued by claiming that she grabbed Costa by the arm to stop him from leaving. Costa then elbowed her in the face, which led to swelling on her lips. However, no charges were filed.
Paulo Costa is dating his long time girlfriend, Tamara Alves. Like Costa, she is a fitness freak. Additionally, she found the fitness accessory and supplement brand MundoFit.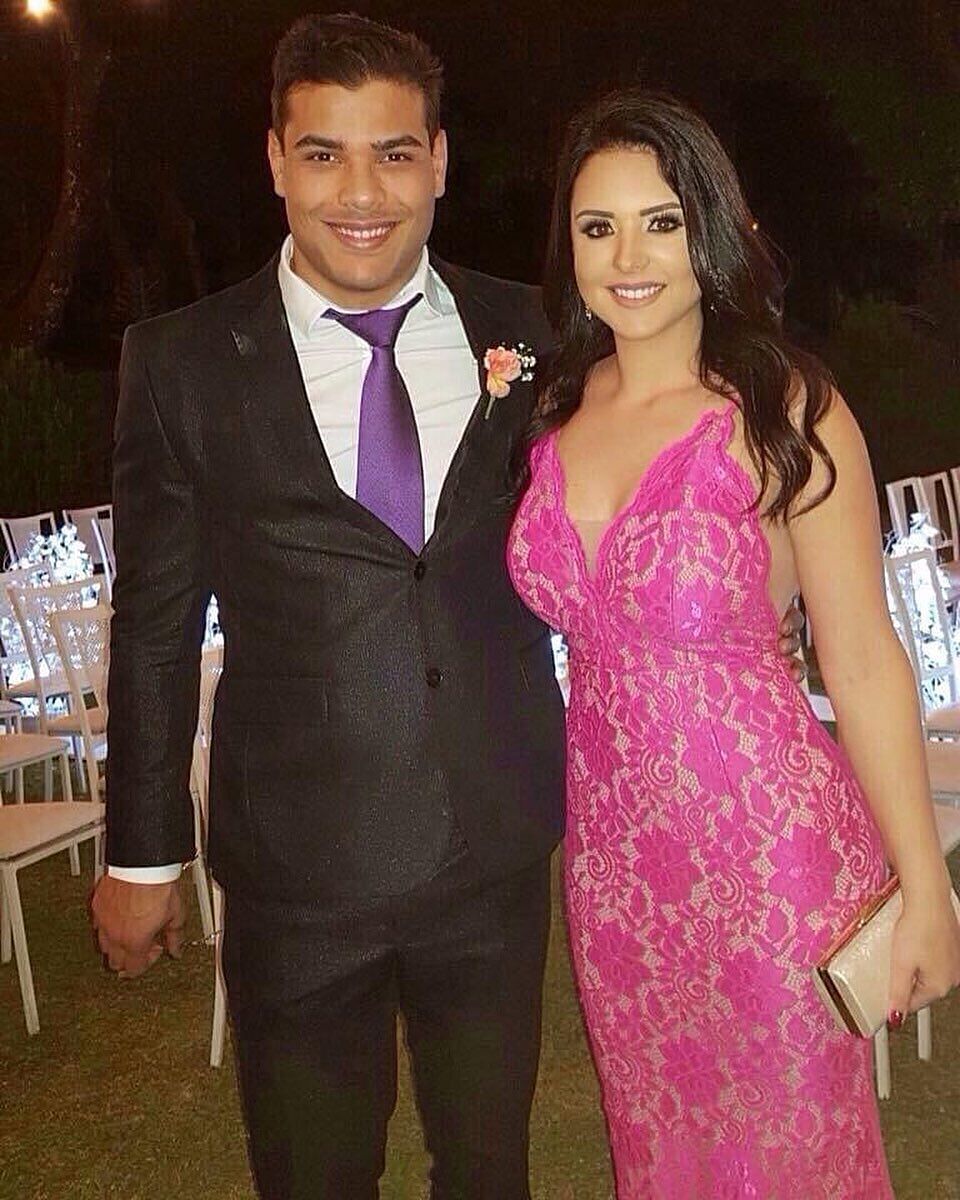 Paulo Costa has one of the most remarkable bodies on the current UFC roster. Naturally, this leads to a good deal of criticism about his being an all-natural athlete from fans and other competitors.
Despite the seriousness of the claims, Costa has handled them well and has even cracked a few laughs. His joke on 'secret juice' has become quite popular, and he often carries it with him when filming workout videos.
Adam Miller is a talented writer with a passion for the UFC. As a UFC writer for Calfkicker, he's found a way to combine his love for the sport with his gift for words. With a diploma in journalism and mass communication, Adam has a deep understanding of how to craft compelling content that resonates with readers.
Before finding his niche in the world of UFC writing, Adam worked as a freelance link builder and content writer. His diverse range of clients and businesses allowed him to hone his craft and develop a unique perspective that sets him apart from other writers in the field.