Brock Edward Lesnar was born on July 12, 1977, in Webster, South Dakota. He is the son of Stephanie and Richard Lesnar.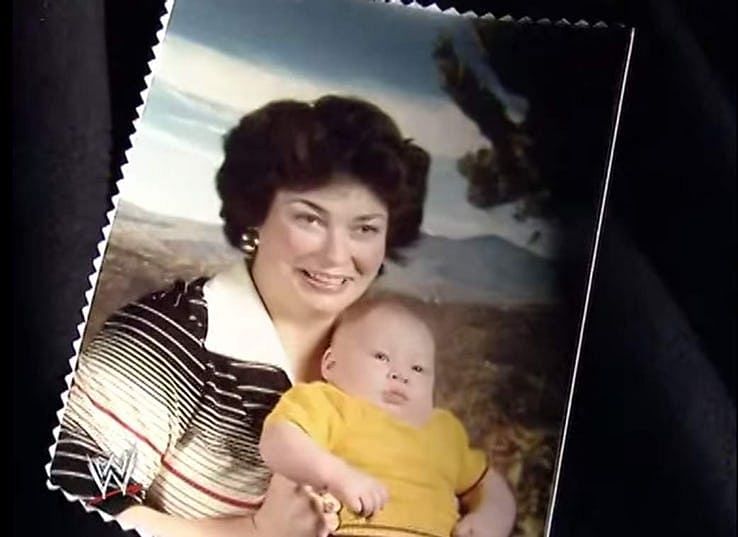 Brock Lesnar raised on his parent's dairy farm in Webster and is of German ancestry. He has a younger sister called Brandi, as well as two older brothers Troy and Chad.
Brock Lesner enlisted in the Army National Guard at the age of 17. But he was later demoted to an office position due to his red-green colorblindness, which was seen to pose a risk to his desire to work with explosives.
Lesnar eventually worked for a construction firm after being discharged for failing a computer typing exam.
Lesnar attended Webster High School and participated in wrestling and football. He finished third in the state finals his senior year.
After that, he attended Bismarck State College. In his sophomore year, he saw him capture the heavyweight wrestling title of the National Junior College Athletic Association (NJCAA).
Lesnar was then transferred to the University of Minnesota on a wrestling scholarship. He shared a room with Shelton Benjamin there, a future WWE teammate and his assistant coach.
With a 106-5 overall record in four years of college, he concluded his amateur career as a two-time NJCAA All-American, the 1998 NJCAA Heavyweight Champion, a two-time NCAA All-American, a two-time Big Ten Conference Champion, and the 2000 NCAA Heavyweight Champion.
When Lesnar joined the World Wrestling Federation in 2000, he was sent to Ohio Valley Wrestling. This is where he met his future manager and friend Paul Heyman.
Before being promoted to the WWF's main roster in 2001 and 2002, Lesnar competed in a number of dark matches.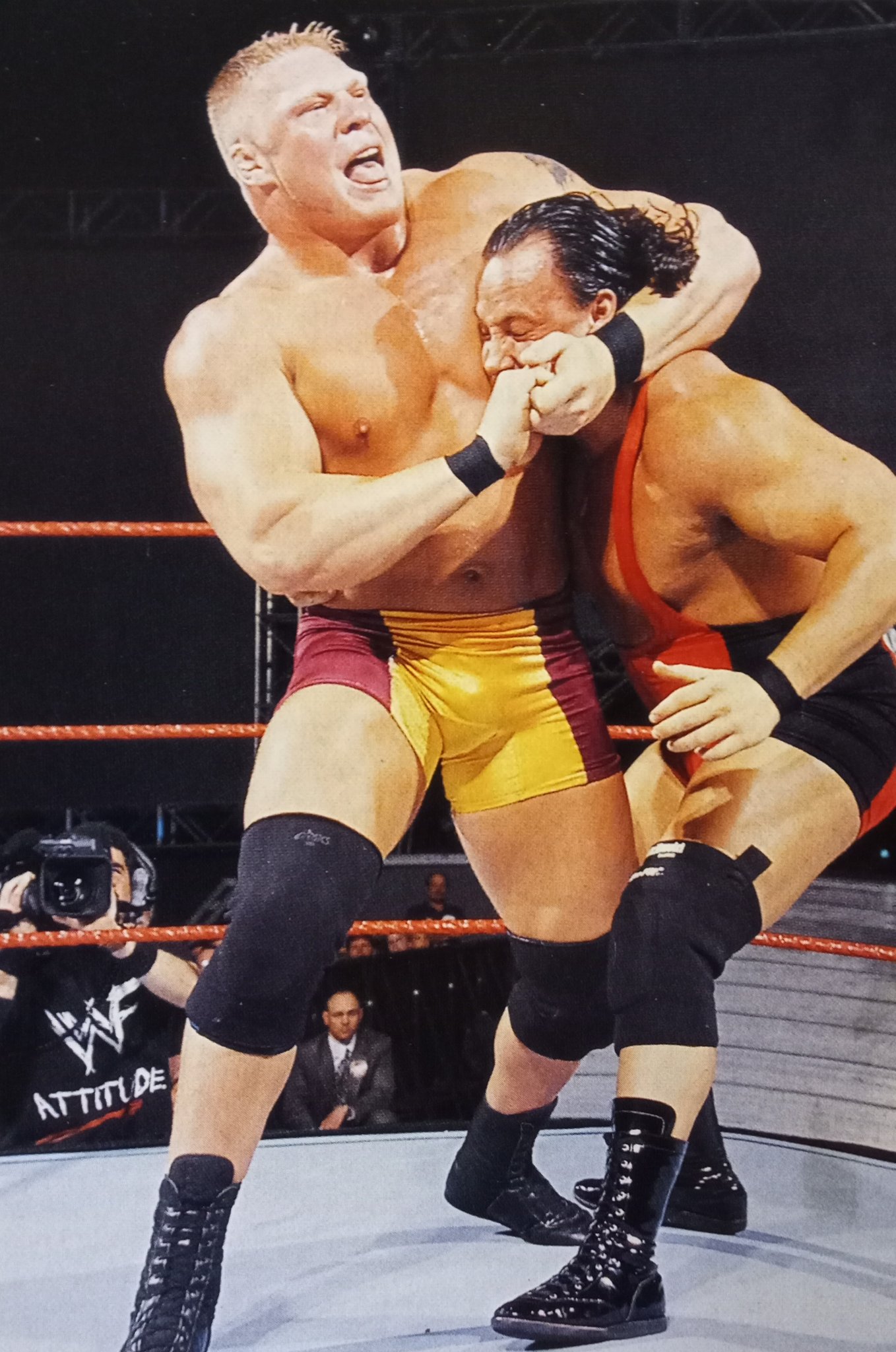 At the age of 25, Brock Lesnar became the youngest performer to win the WWE Championship.
Lesnar left the WWE after his bout against Goldberg at WrestleMania XX in 2004. He wanted to seek a career in the National Football League (NFL), despite not having played football since high school. Lesner subsequently went on to sign with the Minnesota Vikings of the National Football League.
Lesnar subsequently admitted to having 'three wonderful years' in the WWE, but claimed he had become dissatisfied and always desired to play professional football. He also said he didn't want to be 40 years old and wonder whether he could have 'made it' in football.
Lesnar performed well in the NFL Combine. But on April 17, a minivan struck his motorcycle. The incident inflicted injuries that included a fractured jaw, a broken left hand, a bruised pelvis and a twisted groin. Eventually, Lesnar was released from the squad before the season started.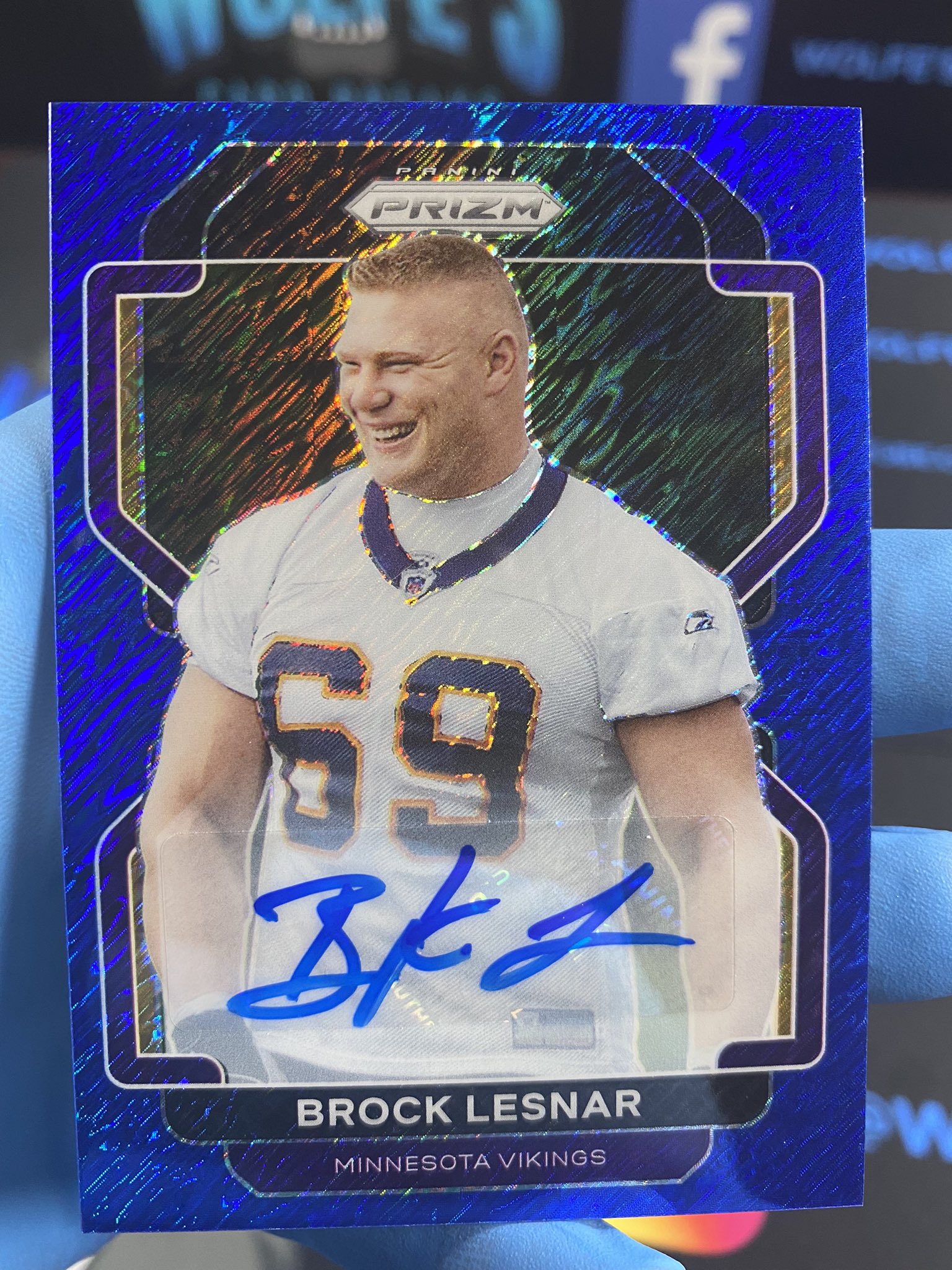 In 2005, he made a comeback to professional wrestling and joined NJPW. Then he went on to win the IWGP Heavyweight Championship.
Brock Lesnar subsequently re-signed with WWE in 2012. His first reign as the WWE Universal Champion lasted 504 days. It was the seventh-longest in the promotion's history of world title reigns.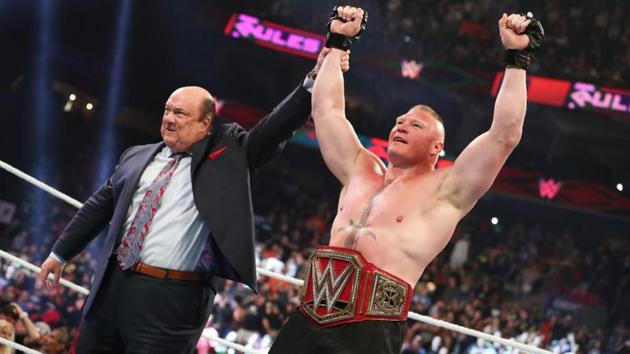 Additionally, Brock Lesnar holds the record for the most reigns as Universal Champion. Lesner won the Money in the Bank ladder match in 2019, the King of the Ring tournament in 2002, the Royal Rumble match twice (2003 and 2022), and nine SummerSlams.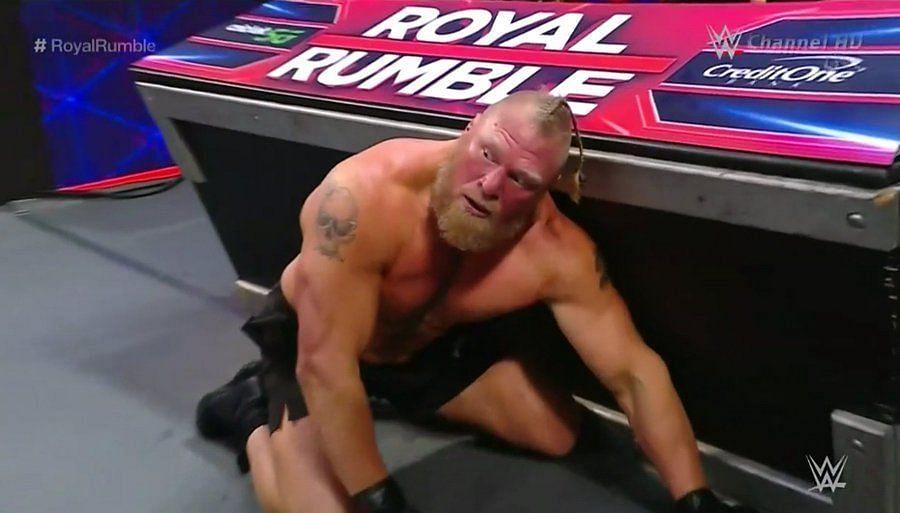 He also broke The Undertaker's record of consecutive WrestleMania victories in 2014.
Lesnar signed a one-bout deal with the UFC and debuted at UFC 77 on October 20. He competed against former UFC Heavyweight Champion Frank Mir in the UFC 81: Breaking Point event.
Lesnar got a takedown right away and started throwing punches. But one of them landed at Mir's back of the head, and it cost him a point. At 1:30 in the first round, Mir secured a kneebar submission and ended up winning the match.
At UFC 91 on November 15, Lesnar squared up against Randy Couture for the UFC Heavyweight Championship. He ended up winning the Heavyweight Championship via TKO.
On July 3, Lesnar and Carwin squared off at UFC 116 to unify the heavyweight titles. Carwin landed several hard punches that knocked Lesnar to the ground early in the first round. In the next round, Carwin was clearly out of breath.
Lesnar took him down, gained full mount, transitioned to side control, and finished the contest with an arm-triangle choke. Lesnar won the match by scoring his first submission of the night and became the undisputed UFC Heavyweight Champion.
The next defence for Brock Lesnar took place on October 23 at UFC 121 at the Honda Centre in Anaheim, California. Lesnar competed against Cain Velasquez.
During the match, Lesnar secured a takedown and delivered several powerful knees in the first round. But he ultimately fell victim to Velasquez's superior striking skills. He was eliminated late in the round through technical knockout.
Lesnar announced his comeback to action in the summer of 2011. His rematch with former Strikeforce heavyweight champion Alistair Overeem was slated to take place at UFC 141 on December 30 in Las Vegas. Overeem managed to defeat Lesnar and ended up winning the match.
Lesnar then announced his retirement from mixed martial arts, stating "tonight was the last time you'll see me in the octagon."
Despite Lesnar's declaration that he was retiring from MMA, UFC revealed that he will make a comeback on July 9 at UFC 200. Lesnar was given "a one-off opportunity" to participate in UFC 200, according to WWE. Lesnar would need to make his return to the organisation on August 21 for SummerSlam.
Lesnar won the match against Mark Hunt via unanimous decision after dominating the first and third rounds. Additionally, he received a $2.5 million pay, a UFC record.
Lesnar was on the covers of Minneapolis' City Pages in 2008 and Flex and Muscle & Fitness magazine in 2004.
'Death Clutch: My Story of Determination, Domination, and Survival' is an autobiography written by Lesnar and Paul Heyman. It was released by William Morrow & Company in 2011.
In May 2006, Lesnar wed fellow WWE talent Rena Greek (best known by her ring name Sable. Both of their boys Duke and Turk were born in 2010. They are both ice hockey players.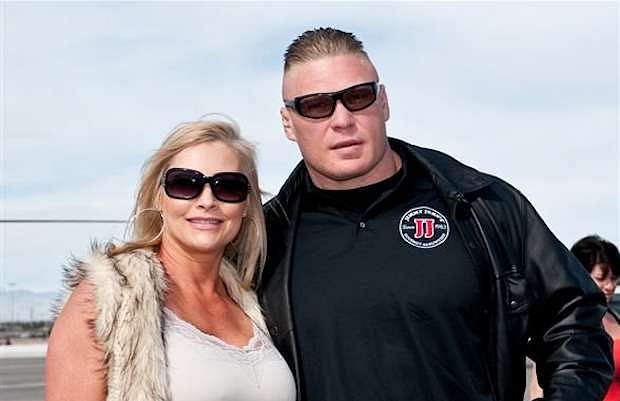 Lesnar also has twins with his ex-fiancée Nicole McClain. She has a daughter named Mya Lynn, who participates in track and field. He also has a son named Luke, who also plays ice hockey.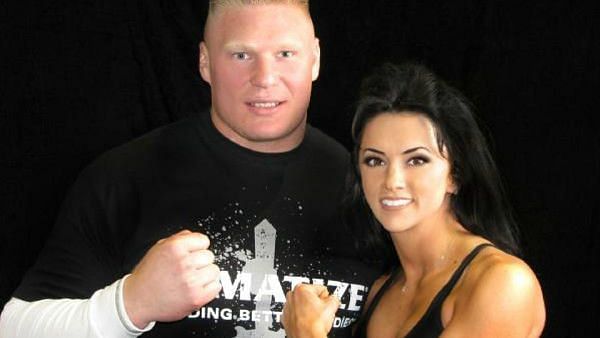 During his first run in the WWE, Lesnar became addicted to alc**ol and opioids. He subsequently claimed that in order to handle the agony brought on by the wear and use on his body, he would consume a bottle of vodka every day. He would also take hundreds of Vicodin pills each month.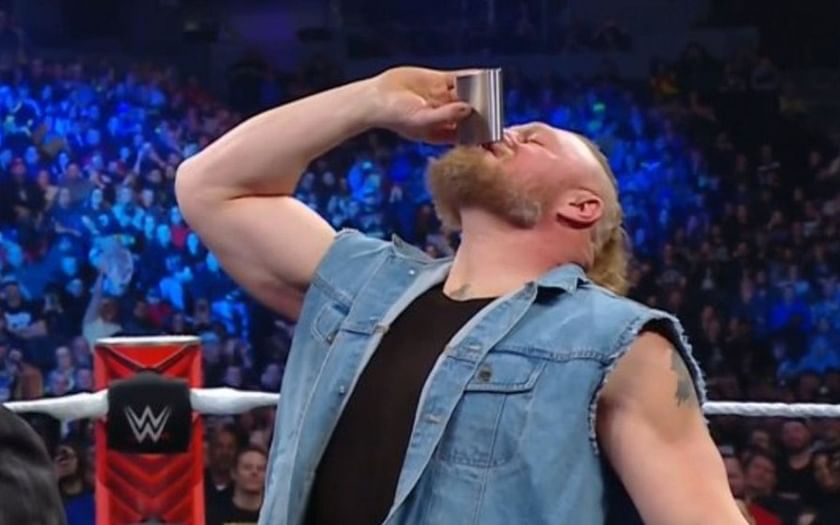 Brock Lesner attributed most of his suffering to the event at WrestleMania XIX when he failed a shooting star press and fell on top of his head. He claims that he is unable to recall the whole of his first two years in the WWE due to his addiction and mental tiredness.
Adam Miller is a talented writer with a passion for the UFC. As a UFC writer for Calfkicker, he's found a way to combine his love for the sport with his gift for words. With a diploma in journalism and mass communication, Adam has a deep understanding of how to craft compelling content that resonates with readers.
Before finding his niche in the world of UFC writing, Adam worked as a freelance link builder and content writer. His diverse range of clients and businesses allowed him to hone his craft and develop a unique perspective that sets him apart from other writers in the field.