Amanda Ribas was born on August 26, 1993, in Varginha, Brazil. She is the daughter of Marcelo Ribas, a judo and Jiu-jitsu coach who also teaches Muay Thai.
Amanda initially trained under her father and was part of one of the national judo youth teams in Brazil. However, she took a break from training and competing due to knee injuries.
Amanda resumed training and competing after being inspired by her colleagues preparing for an MMA tournament.
Amanda stated: "I was born on the mat. It was for me. There was a time when I stopped grappling for dancing. My father wanted to die."
Ribas won the 2014 IMMAF World Championship in the Women's Flyweight division. Then she began her professional MMA career in 2014, primarily competing in Brazil. Prior to joining the UFC, Ribas had a record of 6-1.
Amanda Ribas was scheduled to compete against Juliana Lima at the TUF 25 Finale on July 7, 2017.
However, she was flagged by USADA for a potential violation and was removed from the bout.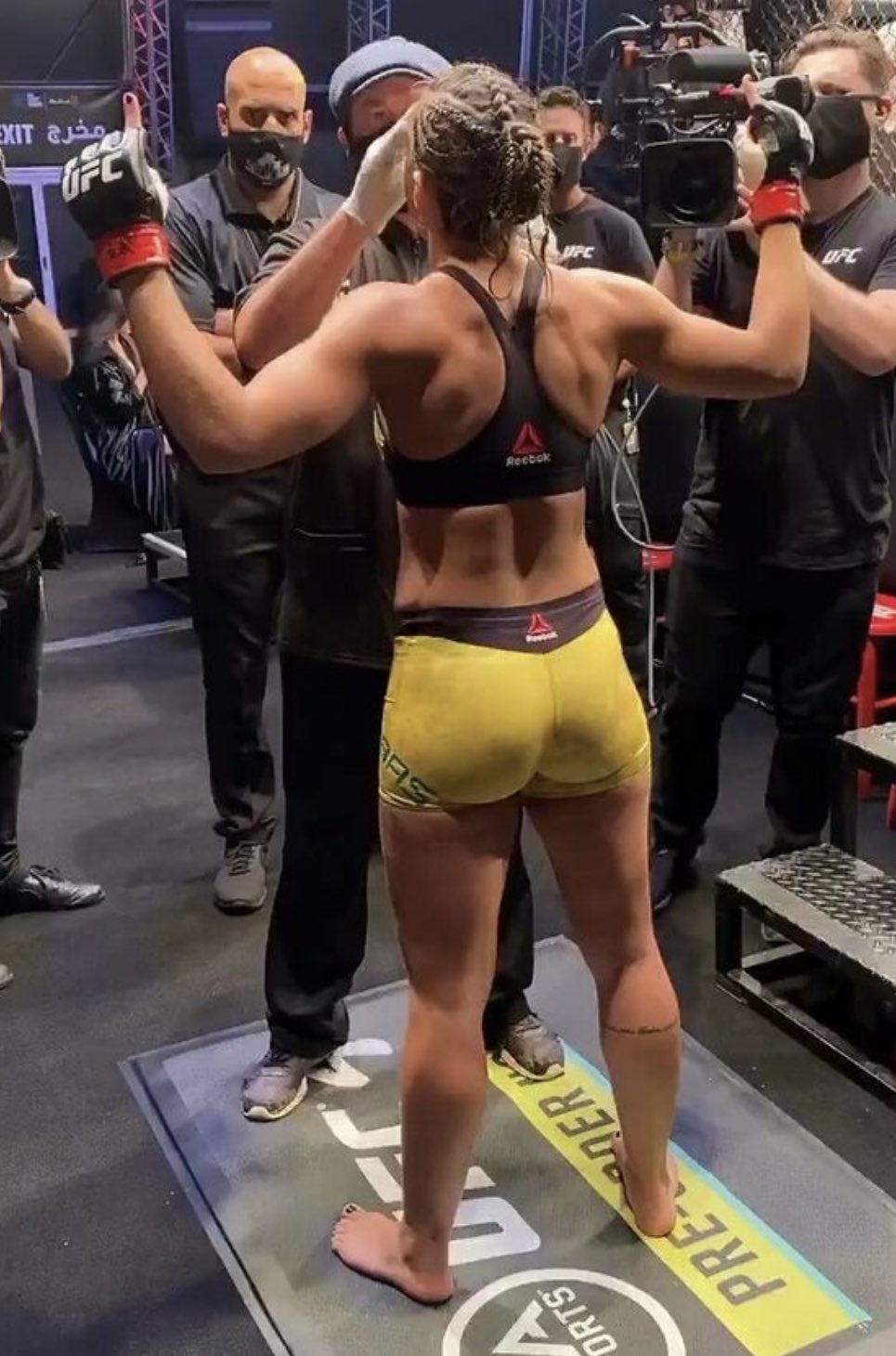 Tecia Torres replaced Ribas in the match against Juliana Lima. She initially received a two-year sanction from USADA for testing positive for Ostarine.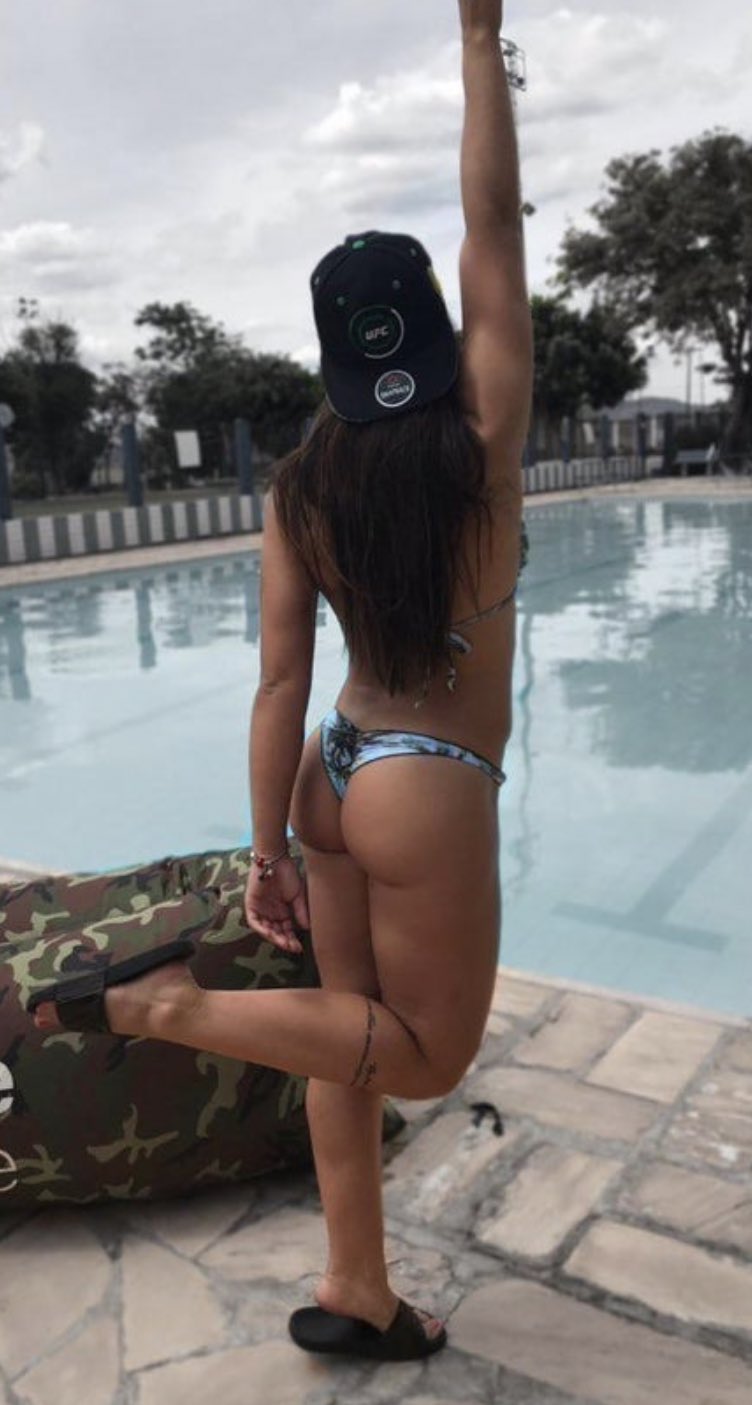 However, the suspension was terminated on May 3, 2019. This was because USADA concluded that the positive test resulted from consuming a dietary supplement contaminated with Ostarine.
In June 2019, Ribas made her UFC debut against Emily Whitmire on UFC on ESPN 3. In the second round, she submitted with a rear-naked choke to win the match.
Ribas then competed against Mackenzie Dern at UFC Fight Night: Joanna vs. Waterson on October 12, 2019. She was declared the winner by a unanimous vote.
In March 2020, Paige VanZant and Ribas were slated to square off at UFC Fight Night: Lee vs. Oliveira. Randa Markos took VanZant's place when she fractured her right arm and had to withdraw from the match. She received a unanimous decision victory.
Ribas' match with VanZant took place at UFC 251 on July 12, 2020. Ribas ended up winning the match via submission in round one.
Ribas was supposed to face Carla Esparza at UFC 256 in December 2020, but Esparza was pulled for undisclosed reasons. Instead, Ribas was scheduled to compete against Michelle Waterson at UFC 257 in January 2021.
However, Waterson was replaced by Marina Rodriguez. Ribas lost to Marina Rodriguez via technical knockout in round two.
Amanda Ribas was initially set to face off against Angela Hill on May 8, 2021. However, the bout was canceled due to Ribas' removal from the event following COVID-19 protocols.
The Ribas vs. Hill bout was rescheduled for UFC Fight Night 189 on June 5, 2021. But it was canceled again as Ribas was still experiencing lingering COVID-19 symptoms.
On October 30, 2021, Ribas and Virna Jandiroba squared up at UFC 267. She received a unanimous decision victory in the match.
Ribas was once again slated to take against Michelle Waterson at UFC Fight Night 205 in March 2022. However, owing to Waterson suffering from an unexplained injury, the match was postponed to UFC 274 in May 7, 2022.
On May 14, 2022, Ribas competed against Katlyn Chookagian at UFC on ESPN 36. She was defeated in a split decision. In the event, Ribas received her first Fight of the Night bonus for the contest.
In December 2022, Ribas was supposed to compete against Tracy Cortez at UFC on ESPN 42. But soon after the formal weigh-ins, the promotion made the announcement that Cortez had been removed from the match due to an undisclosed medical problem. The match was eventually called off.
In March 2023 at UFC 285, Viviane Araujo and Ribas squared off. In the match, she received a unanimous decision victory.
Ribas is currently scheduled to compete against Maycee Barber on UFC on ABC 5. The match will take place on June 24, 2023.
Amanda Ribas currently competes in the UFC strawweight category. She is ranked number 12 in the UFC women's flyweight rankings currently.
Adam Miller is a talented writer with a passion for the UFC. As a UFC writer for Calfkicker, he's found a way to combine his love for the sport with his gift for words. With a diploma in journalism and mass communication, Adam has a deep understanding of how to craft compelling content that resonates with readers.
Before finding his niche in the world of UFC writing, Adam worked as a freelance link builder and content writer. His diverse range of clients and businesses allowed him to hone his craft and develop a unique perspective that sets him apart from other writers in the field.