UFC is leaning more and more toward entertainment rather than the sport aspect of MMA.
Vanity plays a significant role among UFC stars, with lavish displays of clothes, jewelry, cars, watches, and insults.
Some UFC stars, like Paulo Costa and Francis Ngannou, openly admit to undergoing aesthetic procedures, specifically hair transplants.
Retired UFC athlete Donald Cowboy Cerrone expressed gratitude to Francis Ngannou for guiding him to get a hair transplant.
It is likely that these hair transplant posts are an attempt to secure a sponsorship outside of the UFC. UFC's updated their contracts in a manner that would make it borderline impossible to reproduce the success Conor McGregor has hair with proper 12.
UFC bantamweight contender Merab Dvalishvili recently bragged about a successful treatment to fuse a bone in his hand. Now fans have been surprised and fascinated by a recent social media post from Dvalishvili on Instagram. The post showed that the Georgian boxer is undergoing a hair transplant.
Twitter users have expressed their surprise and curiosity about Merab Dvalishvili's hair transplant decision.
The most interesting part of the equation is the fact that Merab Dvalishvili likely underwent the transplant sometime before 2021 – and is just now posting about it because he's sponsored.
He's long had an M shaped hair loss pattern as evidenced in promotional stills for Gustavo Lopez bout in 2020.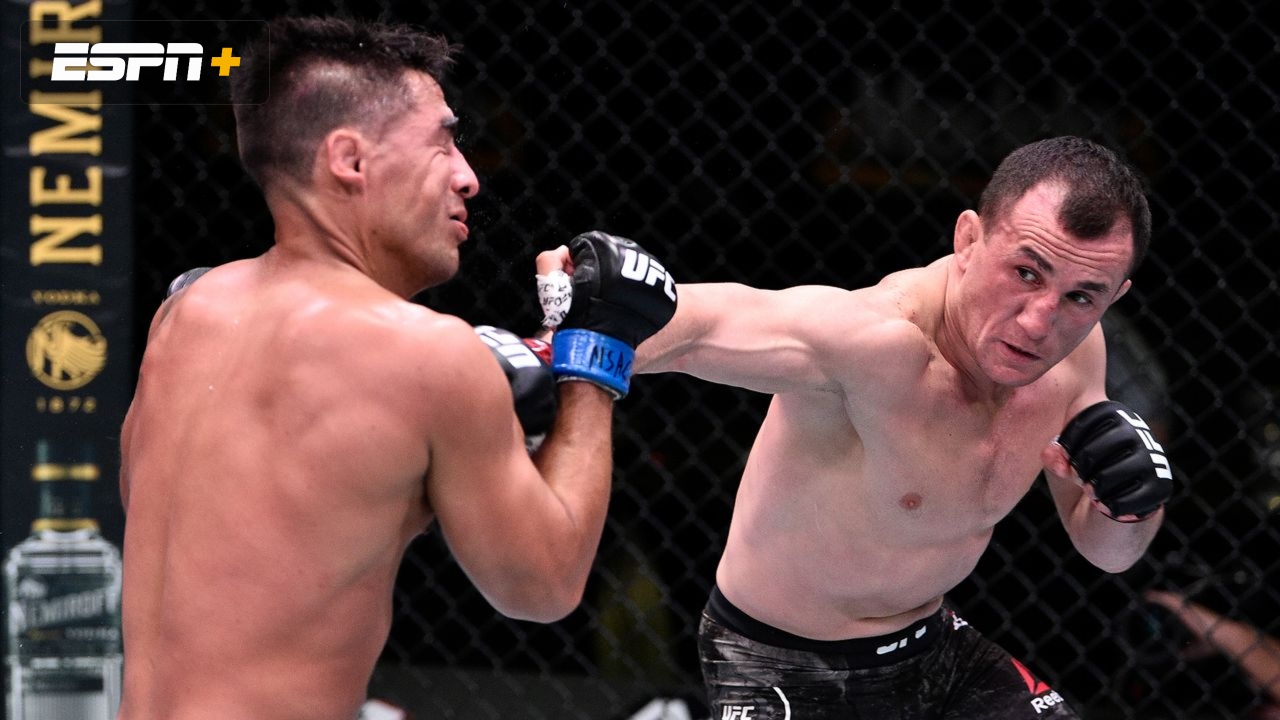 Dvalishvili went from the picture above to teh one below in just a couple of months.
Interestingly, Conor McGregor is also suspected of having gotten this procedure done. However, McGregor wasn't about to take a sponsorship from the clinic.
So McGregor went from a receding hairline he was spotted with as far back as 2015.
To a much more even hairline.
Hair loss is often tied to genetics so it might not surprise you to learn that McGregor's dad Tony underwent a successful hair transplant in March of 2022.