Former UFC champion Luke Rockhold is known for his remarkable skills, but has also made waves in the world of modeling. However, his polarizing persona in the MMA community has garnered both admiration and criticism. While fans acknowledge his high-level skill set, many take issue with his condescending approach towards fellow combatants.
Luke Rockhold's romantic entanglement with pop sensation Demi Lovato created quite a buzz. During their time together in late 2016, Rockhold and Lovato were spotted at the iconic UFC 205 PPV card held at Madison Square Garden. As a testament to their bond, they inked matching tattoos of a smiling emoji.
Their relationship was short, but Rockhold spoke fondly of Lovato. Since then, Lovato has openly embraced and identified herself as a non-binary.
The pair recently graced the ramp during the iconic New York Fashion Week. This led to a flurry of comments and critiques from Demi Lovato's fan base, particularly on social media platforms.

Twitter ignited with discussions surrounding Luke Rockhold's appearance. Comparisons were drawn between Lovato's radiant complexion and Rockhold's perceived ageing.
Some of the comments were as follows:
"Both? Demi looks 20 times better tf you talking about sis😭"
"he got uglee and she only got prettier"
"demi lovato woke up one day and decided to remind y'all she's one of the prettiest people out there oh exactly"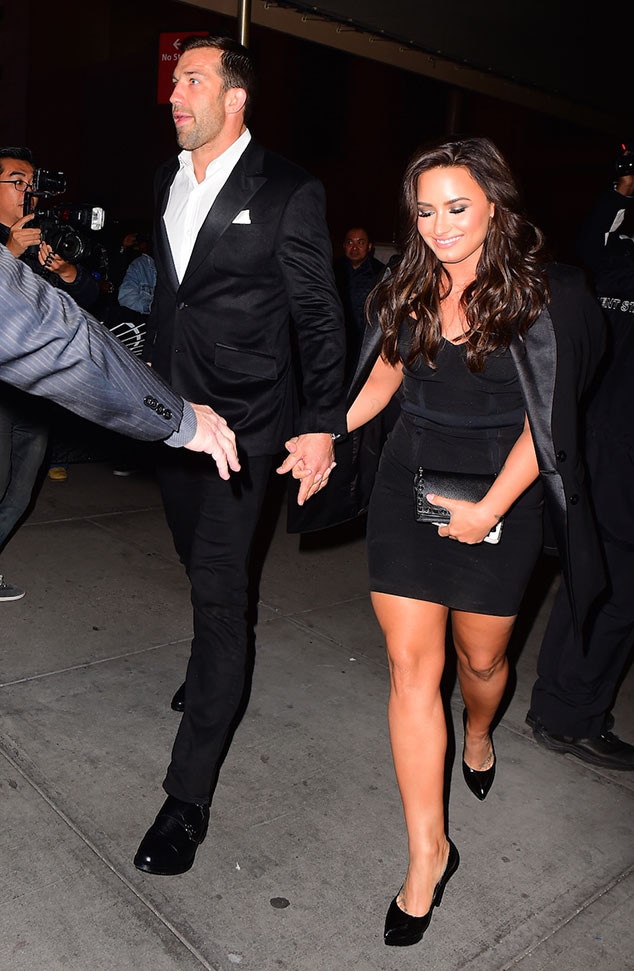 Demi Lovato and Luke Rockhold Step Out Holding Hands at UFC 205 in 2016
It is worth noting that Rockhold once dominated the middleweight division before injuries began to impede his trajectory. Surprisingly, the MMA community did not rally to Rockhold's defense.
In recent years, Rockhold's performance in combat sports has been a source of disappointment. He faced consecutive defeats in the UFC, with Yoel Romero and Jan Blachowicz both delivering knockout blows.
Former UFC champion Kamaru Usman also walked the runway in Milan even droppping by Inter Milan later for a photo op.
Boxer Anthony Joshua also walked the runway and can be seen in the video.