Dwayne Douglas Johnson was born on May 2, 1972, in Hayward, California. Johnson was born to his parents, Ata Johnson and former professional wrestler Rocky Johnson.
Johnson spent his childhood with his mother's family in Grey Lynn. It is an area of Auckland, New Zealand. He played rugby during this time and attended Richmond Road Primary School.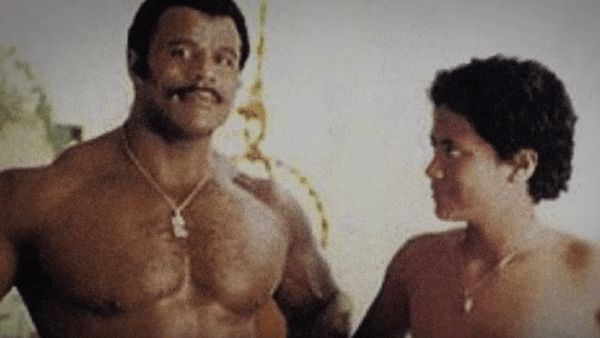 Dwayne Johnson's father was a Black Nova Scotian with some Irish blood. He has a Samoan mother.
In 1983, his father and Tony Atlas were the first black tag team to win a WWE championship. Johnson's maternal grandmother Lia was one of the first female pro wrestling promoters. She took over Polynesian Pacific Pro Wrestling when her husband passed away in 1982 and ran it until 1988.
Johnson initially struggled and was dragged into a hostile environment at Freedom High School in the Lehigh Valley. He was arrested several times before the age of 17 for fighting, stealing, and check fraud.
However, Johnson's athletic ability caught the attention of Freedom High School football coach Jody Cwik. He invited Johnson to join the squad, where he played defensive lineman. The encounter signalled the start of Johnson's transformation.
He said: "My thought process started to change. That's when I started thinking about goals and what I wanted to accomplish."
Johnson participated in the track and field and wrestling teams at Freedom High School in addition to playing football there. The school's track and field and wrestling teams participated in the Eastern Pennsylvania Conference, one of the top high school sports conferences in the country. Johnson soon found himself competing against some of the greatest high school wrestlers in the country.
Johnson made the decision to accept a full athletic scholarship offer from the University of Miami. At the time, it had one of the greatest football programmes in the country.
At the University of Miami, Johnson continued to play defensive lineman. In 1991, he played quarterback for the Miami Hurricanes football team, who went on to win the national title.
Johnson earned a Bachelor of General Studies degree in 1995, along with dual majors in physiology and criminology. In addition, Johnson was one of the university's most active student speakers in the Miami region, usually encouraging people with motivational speeches about his personal hardships and warning them against the risks of d**g usage.
Johnson started his professional wrestling career in 1996. Johnson participated in multiple WWF tryout bouts in 1996.
Johnson first competed in matches under his own name. He beat The Brooklyn Brawler in a house event on March 10 but fell short against Chris Candido and Owen Hart.
In the summer of 1996, Johnson secured a deal with the World Wrestling Federation.
Dwayne Johnson made his WWF debut as Rocky Maivia, a mashup of his father and grandfather's ring names. He was originally hesitant to use this ring name, but Vince McMahon and Jim Ross were able to convince him.
Johnson's first match was an eight-man elimination tag match at Survivor Series in November 1996. He emerged as the lone survivor and defeated Crush and Goldust, the last two opponents.
Johnson lost the Intercontinental Championship to Owen Hart in April 1997. In a bout against Mankind in June 1997, Johnson legitimately injured her knee and required many months to heal.
After making a comeback in August 1997, Johnson adopted the role of heel by hitting out at the jeers from the crowd. He refused to use the name Rocky Maivia, referring to himself instead as the Rock in the third person. The Rock would thereafter often make derogatory remarks about the crowd, WWF wrestlers, and interviewers in his promos.
The Rock beat Vince McMahon's associate Mankind in the finals at Survivor Series on November 15, 1998. He won the match to earn his first WWF Championship.
Even though he was a heel, The Rock's popularity kept rising and fans continued to support him. Johnson immediately gained international fame because of his gimmick as a flamboyant trash talker.
Johnson departed WWE in 2004 and made occasional appearances. He resurfaced as a part-time performer in 2013 until his retirement in 2019.
The Rock is a 10-time world champion, the first African-American champion in the promotion, as well as a two-time Intercontinental Champion. He is also a five-time Tag Team Champion, 2000 Royal Rumble winner, and sixth Triple Crown winner for the WWE.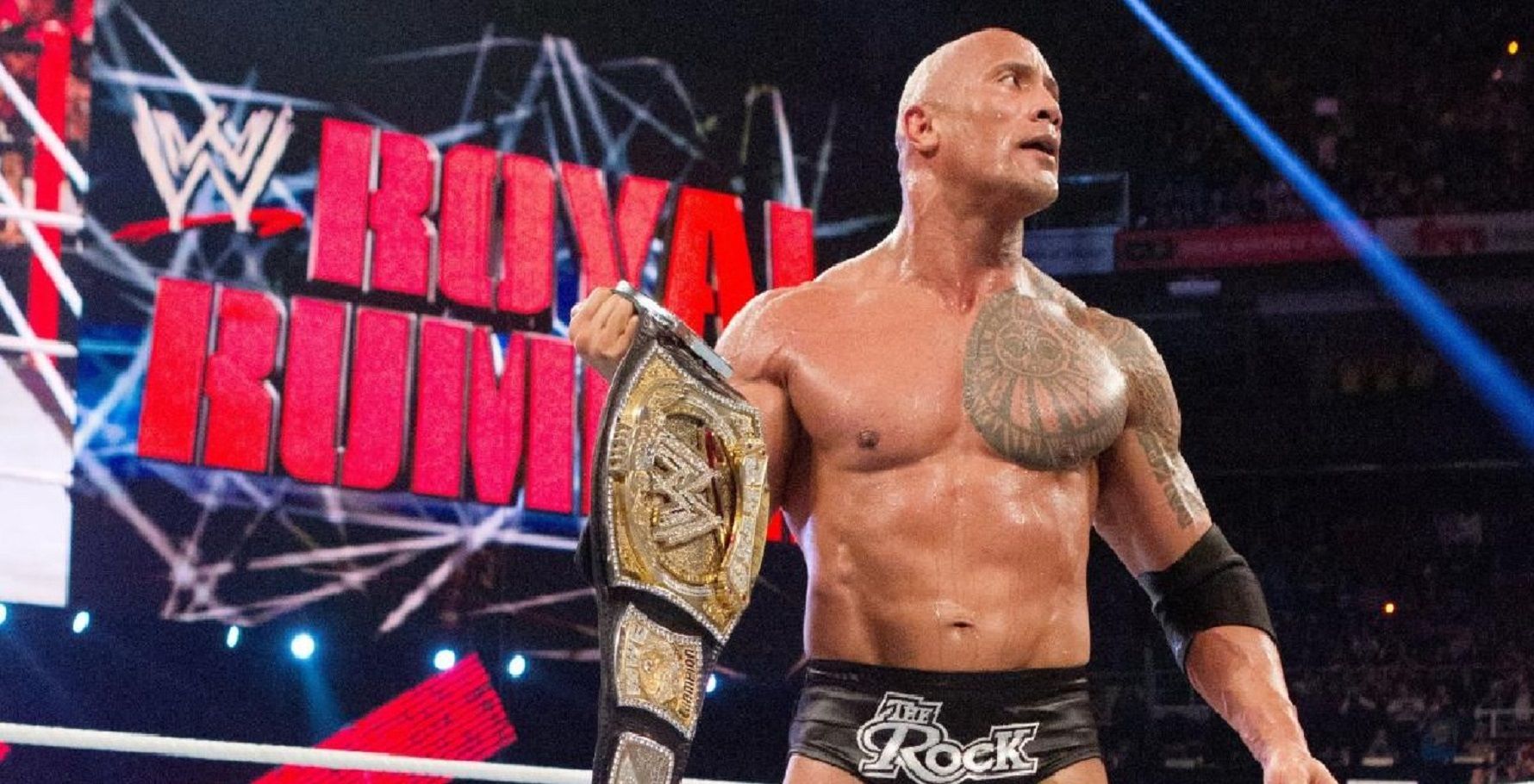 Johnson appeared in some of the most viewed episodes of WWE's main television shows, Raw and SmackDown, as well as the most expensive professional wrestling pay-per-view, WrestleMania XXVIII.
The Rock had an appearance in the music video for Wyclef Jean's track 'It Doesn't Matter' from 2000.
Johnson first served as a host on Saturday Night Live in 2000. Triple H, Big Show, and Mick Foley, other wrestlers, made appearances on the programme as well. Johnson has said that the popularity of the show led to him starting to get approaches from Hollywood studios. Since then, he has hosted SNL five more times.
In 2000 and 2001, The Rock was included in Entertainment Weekly's list of the 101 Most Influential People. He was also included in E!'s 2001 list of the 20 Top Entertainers. He was included in VH1's 200 Greatest Pop Culture Icons in 2003.
Johnson made his film debut in The Mummy Returns as The Scorpion King. Johnson's first main role in the spin-off The Scorpion King (2002) was made possible by the film's financial success. He got US$5.5 million for the part, making him the highest-paid actor in a main role according to Guinness World Records.
Johnson worked as both an actor and producer in the HBO comedy-drama series 'Ballers' and the autobiographical sitcom 'Young Rock'.
In 2000, Johnson published 'The Rock Says' – his autobiography. It quickly became a New York Times bestseller.
He joined together with other people to create Seven Bucks Productions in 2012.
Johnson purchased the XFL from WWE owner Vince McMahon for $15 million in 2020 and is a co-owner of the professional American football league.
He also recently appeared in the DC movie 'Black Adam' as the titular main character.
Johnson collaborated with American fitness gear company Under Armour to develop 'Project Rock' in March 2016. The brand has since produced footwear, headphones, and other clothing.
Project Rock has also collaborated with the UFC to develop Project Rock Slides – the official footwear of the UFC.
Johnson initially crossed paths with Dany Garcia in the 1990s. She is a producer, an entrepreneur, and an IFBB professional bodybuilder. The couple had Simone on August 14, 2001. Johnson and Garcia announced their amicable separation in June 2007.
Johnson started dating Lauren Hashian in 2007. On August 18, 2019, they wed in Hawaii. Their two children Jasmine and Tiana were born to them.