Mixed martial arts fans often participate in fascinating debates as they consider and analyze different facets of the sport. Finding the least dominant combatant is one topic that has led to hilarious discussions.
A discussion was initiated by the Twitter user. This inspired the audience to show off their keen humor and decide who was the gentlest.
Fans let loose their wit in a humorous effort to choose the combatant who best represents a more restrained approach in the world of mixed martial arts.
Let's take a look at some of the entertaining social media reactions that shed light on this amusing question:
MMA competitor Lando Vannata named the Brazilian submission artist Demian Maia as a contender for the least violent combatant title. According to Vannata, Maia's philosophy revolves around winning without causing harm to his opponents.
Maia was not known for his striking. During his peak, Maia got a title shot against Tyron Woodley at which point he attempted 27 takedowns unsuccessfully during the bout.
Another popular option was welterweight contender Belal Muhammad.
Following scrutiny of his performance at UFC 281, multiple users named Kron Gracie as a potential contender.
Former interim welterweight titleholder Colby Covington also couldn't get a break. Some users were referring to him as "Colby pillow hands Covington."
It was interesting to see fans lay off of Rose Namajunas. Namajunas has been side lined since her baffling performance against Carla Esparza in which she lost the title. Namajunas seemed paranoid and the whole 5 round event had barely any action.
The two both received plenty of flack online afterwards.
Still can't believe Kron Gracie did this in 2023 pic.twitter.com/GgUw7KDbrz

— Ocelot MMA (@Ocelot_MMA) May 24, 2023
Gracie was a particularly bad example. He attempted to butt scoot and pull guard on an experienced opponent and got outclassed.
Later he blamed the performance on 'bad advice' in a post that left many wondering if Gracie was even literate.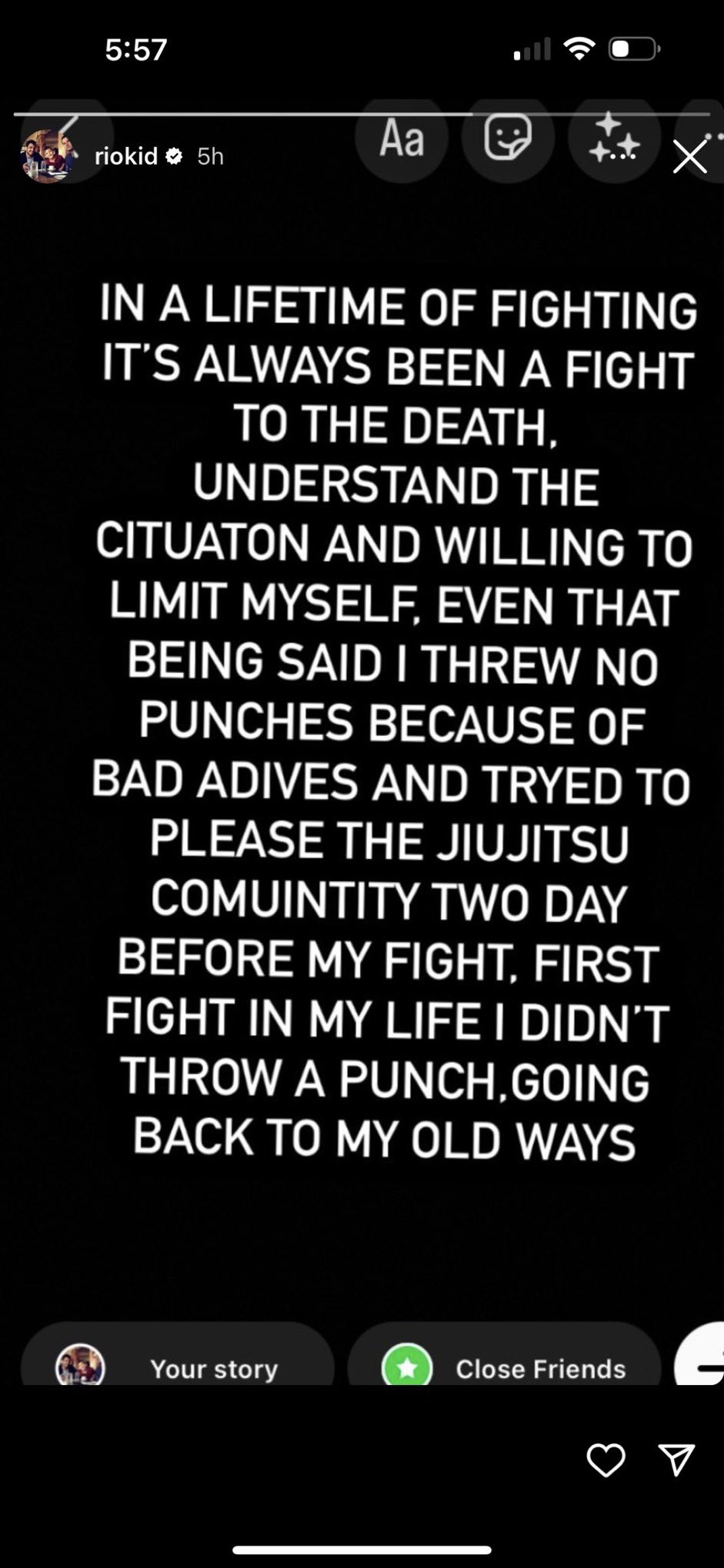 Interestingly, Gracie was cornered by Demian Maia for the performance.
Gracie landed 32 strikes to Jourdain's 80 and attempted 0 takedowns in his 15 minute bout.
Dana White was baffled by the performance afterwards saying:
"I like Kron a lot, and he's a good kid,"
"He came in very limited tonight. Very limited."
"It was like coming out of a time capsule in 1995. Tough way to try to win these days."
Adam Miller is a talented writer with a passion for the UFC. As a UFC writer for Calfkicker, he's found a way to combine his love for the sport with his gift for words. With a diploma in journalism and mass communication, Adam has a deep understanding of how to craft compelling content that resonates with readers.
Before finding his niche in the world of UFC writing, Adam worked as a freelance link builder and content writer. His diverse range of clients and businesses allowed him to hone his craft and develop a unique perspective that sets him apart from other writers in the field.