Luke Rockhold is a retired American mixed martial artist who was born on October 17, 1984, in Santa Cruz, California.
Rockhold was interested in martial arts from a very young age.
Luke's father, Steve Rockhold, was a basketball player in the European circuits.
Luke's older brother Matt is a professional surfer.
Luke's mother Diana loved playing tennis.
Luke often posts old pictures of his parents on his social media accounts and celebrates holidays with his siblings and friends.
In 2007, Rockhold won his professional debut against Mike Martinez via armbar submission but lost his second against Tony Rubalcava via TKO.
Rockhold won five consecutive fights in Strikeforce against various opponents including Jesse Taylor and Paul Bradley.
He won the Strikeforce Middleweight Championship in 2011 by defeating Ronaldo Souza via unanimous decision.
Rockhold defended his title twice against Keith Jardine and Tim Kennedy, winning both via TKO and unanimous decision, respectively.
He was forced to withdraw from his third title defense against Lorenz Larkin due to injury.
Rockhold has also been featured as a playable character in EA Sports MMA video game.
He was expected to face Matt Lindland and Tim Kennedy in Strikeforce, but withdrew from both bouts due to injury.
Rockhold joined UFC in January 2013 and lost his first to Vitor Belfort in May 2013.
He won his next two against Costas Philippou in January 2014 and Tim Boetsch in April 2014.
Rockhold won his first Performance of the Night bonus award after defeating Michael Bisping in November 2014.
In 2014, Rockhold snapped the infamous shot of himself handling a tiger's privates. Luke Rockhold posted a picture of himself at a tiger zoo in Thailand captioned "Who's your daddy?". After backlash from MMA fans, he removed the picture but luckily it was already viral all over the internet.
He defeated Lyoto Machida in April 2015 and earned his second consecutive Performance of the Night bonus award.
Rockhold went on a reality show Millionaire Matchmaker in 2015. The season 8 episode 6 of the show featured Rockhold as TV personality Marysol Patton ("The Real Housewives of Miami") seeks out Patti's help in finding love; Patti tries to convince mixed martial artist Luke Rockhold to compete for love.
Luke Rockhold won the UFC Middleweight Championship on December 12, 2015, by defeating Chris Weidman with a technical knockout in the fourth round.
Rockhold faced Michael Bisping in a title match on June 4, 2016, which he lost in the first round.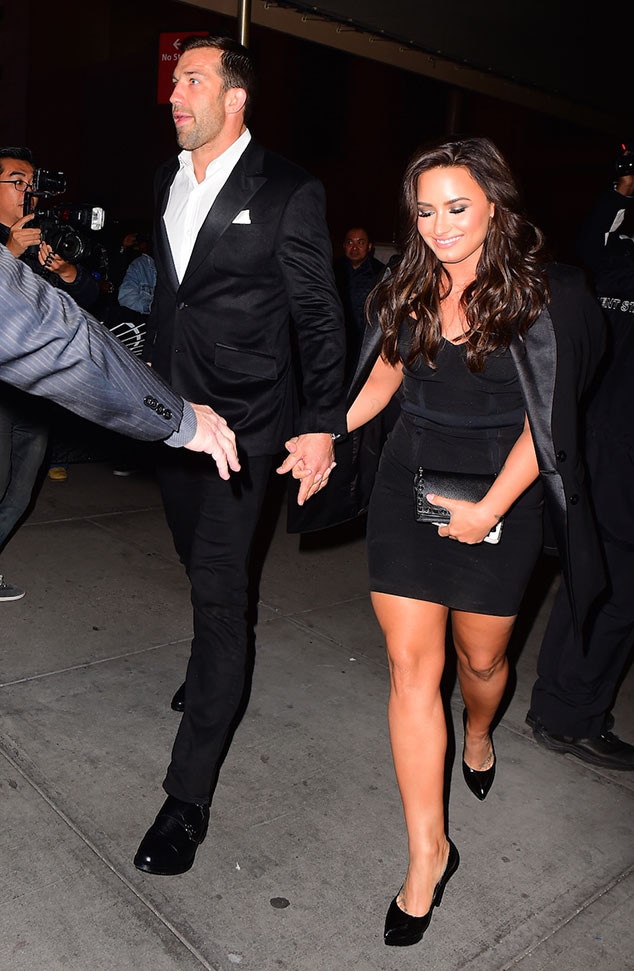 At UFC 209 in March of 2017, Rockhold once again went viral after a cam showed him alongside Nate Diaz in the audience and it became apparent that he's very awkward with his hands despite the handsome features.
On September 16, 2017, Rockhold won against David Branch in the second round by forcing him to tap out from his punches.
Rockhold would go on to have an incredibly scary episode during which a leg amputation was a serious consideration.
Luke Rockhold re-opened a leg wound he suffered in a clash against Yoel Romero in February 2018 while training for his light heavyweight debut.
"I think a lot of things shortened my career. I think the leg, the misinformed leg surgery — I think they f***** me on that one pretty good, the UFC," Rockhold later said of the injury.
"It was a misguided surgery and not necessary and took years off my life, took my biggest weapon out of the game. My leg, we're talking about muscle grafts and s***. Like, it was the easiest surgery — it could've been, which was supposed to be, and it set me back so many years, questioned me and everything. There's a lot of different things that played into factoring how it was, but it is what it is and I wouldn't change it. Here we are."
Rockhold's brief dalliance with pop star Demi Lovato paved way for them becoming a viral meme years later.
Rockhold moved up to the light heavyweight division and lost his first against Jan Błachowicz in the second round via knockout on July 6, 2019.
He would go on competing always wearing a calf sleeve.
Rockhold withdrew from a middleweight bout against Sean Strickland on November 6, 2021, due to a herniated disc.
Rockhold lost a middleweight bout against Paulo Costa via unanimous decision at UFC 278 on August 20, 2022, and retired from mixed martial arts after.
During the performance Rockhold and Costa were both fatigued because the clash was at an altitude however they delivered another cult classic with Rockhold smearing himself all over Costa's face in one last ditch attempt to come out on top.
Luke Rockhold rubs his blood all over Costa's face in exciting UFC 278 clash https://t.co/XBuKY3CPHC pic.twitter.com/Q2q9iRMhYP

— calfkicker (@calfkickercom) August 21, 2022
Since 2014, Benny A. King has been fully immersed in the world of combat sports. Starting with a blog about Greco Roman wrestling, Benny's passion for combat sports has led him to explore various disciplines.