The feud between UFC president Dana White and Jake Paul, took another turn during UFC 268. Paul has long been an outspoken critic of the UFC – and fighter pay in particular. However this time – it was about respect.
UFC 268 took place on Saturday night in Madison Square Garden. The main card started with Gaethje vs Chandler but the highlight was the co-main event fight between Rose Namajunas vs Zhang Weili.
The fight was amazing and intense. Which makes it all the more surprising that UFC President Dana White wasn't watching.
White was caught watching a boxing PPV –  Canelo vs Plant during the co-main event of UFC 268. Canelo vs Plant lasted 11 rounds. It ended with a knockout and Canelo became the undisputed super middleweight champion.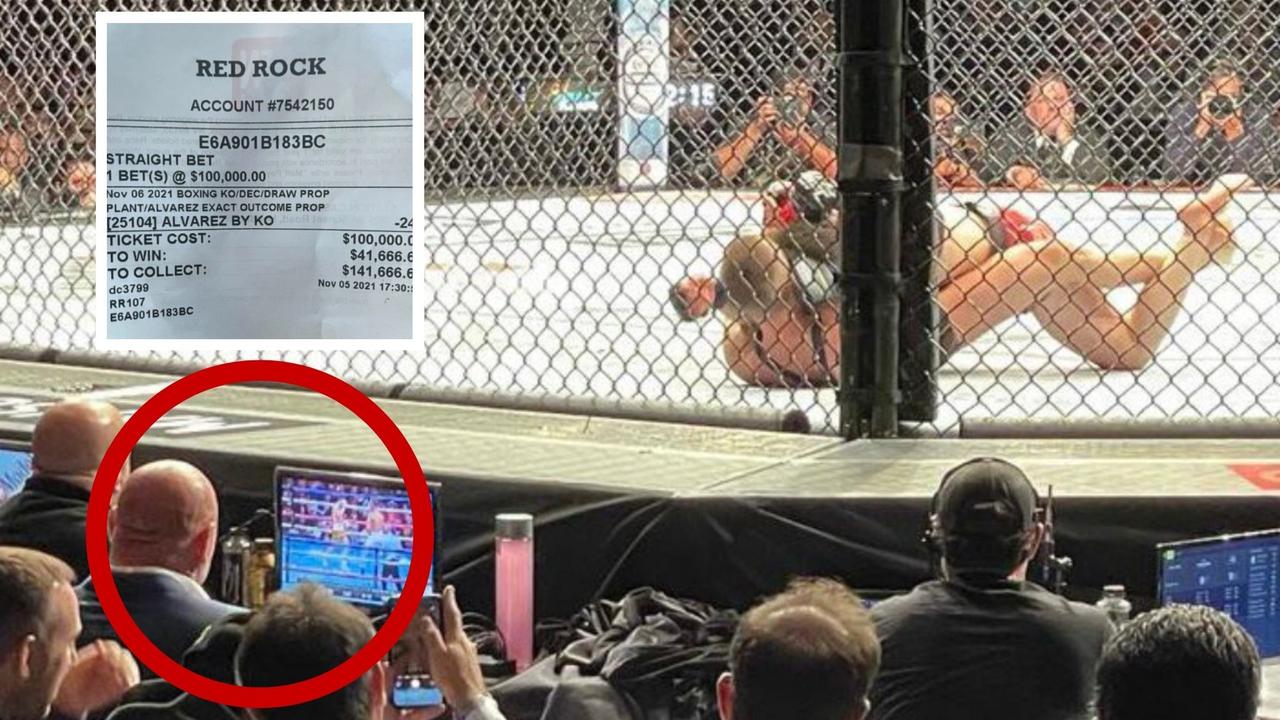 During the post fight press conference, Dana was asked by a journalist regarding the PPV sales of UFC 268 and considering Canelo's fight coincided. He also mentioned that he had to watch the fight because he made a bet. He revealed that he bet 100.000$ on Canelo finishing the fight with a KO. Dana White is estimated to have won roughly 41000$.
Meanwhile Jake Paul posted a this picture on Instagram , insinuating that this was disrespectful to Rose Namajunas with the quote:
"Aye Dana, how you gonna disrespect Thug Rose like that? Congrats champ @rosenamajunas." Paul wrote

Both fighters went to war in their second fight. At the end of the fight, Rose Namajunas was declared winner via split decision.
Prior to UFC 268 – a different Canelo boxing PPV event coincided with the UFC. The event in question was UFC 244 Nate Diaz vs Jorge Masvidal. That time DAZN opted to delay the PPV until after the UFC event concluded.