Recently, Conor McGregor posted a picture of himself looking really swole and bulked on his Instagram and Twitter accounts. The Notorious clearly has put on a massive amount of weight following his injury back in July.
View this post on Instagram
According to his own social media he's roughly 190lbs.
190lbs of granite. @McGregorFast pic.twitter.com/k8HeRZaKRg

— Conor McGregor (@TheNotoriousMMA) December 4, 2021
A lot of people make fun of his new looks and some people even accuse him of doping. Mind you this isn't the first time he's been accused. Earlier this year, Tony Ferguson tweeted this:
McGregor is certainly one of the few fighters that could avoid USADA and have a private lab to help them cheat the system.
Latest accusation comes from UFC middleweight, Kevin 'Trailblazer' Holland. The 29-year-old Californian took to his Instagram account and posted hilarious pictures of McGregor in July and McGregor's current body.
Not just that, Holland also wrote a caption comparing Conor McGregor to UFC veteran Vitor Belfort. "
"Conor "vitro Belfort" McGregor," wrote Kevin Holland.
View this post on Instagram
Vitor Belfort is known as one of the men that used testosterone replacement therapy (TRT) and tested positive for increased testosterone levels in 2006. His Physique also subsequently melted.
However, in McGregor's case, the Notorious has not tested positive for any banned substances. But then again USADA had not caught any big names in the UFC for quite a while.
For real though I respect how committed USADA is to catching guys who have been retired for 2 years and literally no one else

— Jack Slack (@JackSlackMMA) November 6, 2021
In fact some time ago their system was changed – so that the public would learn about a positive doping test only when the mediation was already done.
Some MMA fans compared McGregor to the UFC veteran Tank Abbott.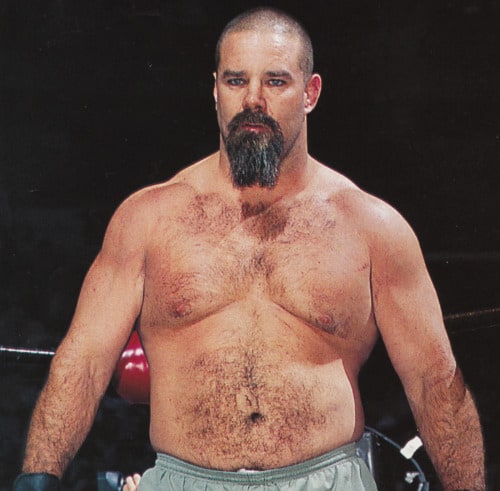 People even said that McGregor is ready to challenge UFC heavyweight champion Francis Ngannou – which doesn't make sense in any universe and yet McGregor mocked Ngannou's title victory in the past.
Currently, McGregor is in recovery after the injury he received in July during his fight with Dustin Poirier at UFC 264. McGregor has announced that he will start sparring in April of next year and will most likely return to the octagon not long after that.
Meanwhile, Kevin Holland's latest bout was declared a no-contest after he and his opponent, Kyle Daukaus, had an accidental clash of heads that rendered Holland unconscious.