Chances are you have probably seen athletes who have been marked by cupping 'therapy 'at one point or another. The round bruises on the back are a tell-tale sign of this ancient Chinese healing technique.
What are those round bruises on the UFC fighter's back?
Characterized by many as a pseudoscience, "Cupping" is a form of alternative medicine in which a local suction is created on the skin with the application of heated cups, this practice is what leaves the round bruises on the back.
The trend is quickly becoming known as a curse in MMA. The traditional round bruises on the back of a fighter many times foreshadowed the downfall of said individual.
For instance, Conor McGregor was still one of the scariest athletes in the world when he started cupping ahead of his clash against Khabib Nurmagomedov. McGregor would then repeat the therapy for his two losses against Poirier.
In 2022, things are not looking good for the "cupping" enthusiasts . All fighters who stepped in the ring with cupping marks this year have lost.
Nasrat Haqparast faced Bobby Green in UFC 271 with very apparent bruise marks from the treatment. The decision win was given to Green after one of his best performances to date.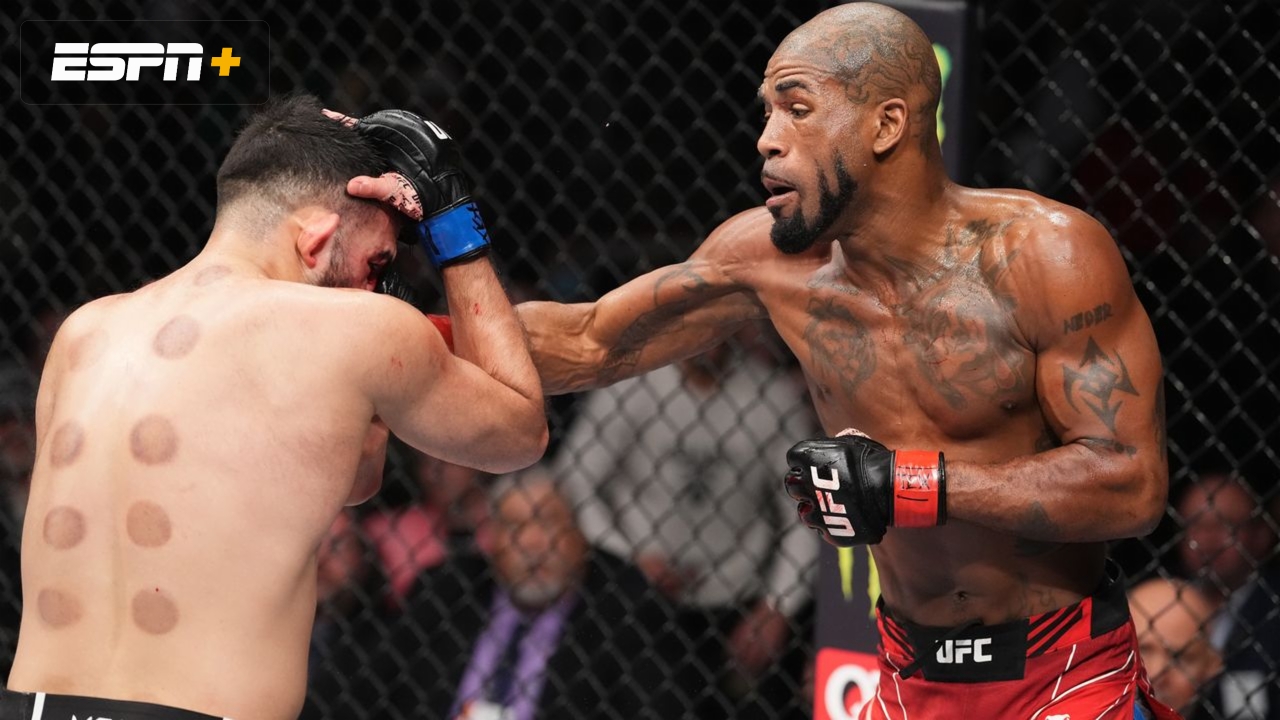 Fan-favorite Derrick Lewis also entered the octagon with cupping marks in his last outing against Tai Tuivasa. The result couldn't have been worse for Lewis as he was brutally knocked out by the Australian.
The cupping curse will be put to the test again on this week's UFC 273.
Another heavyweight, Jared Vandeera had light cupping marks ahead of his fight against MMA legend Andrei Arlovski. Arlovski ended up earning a decision victory over Vanderaa.
Fast forward to yesterday. Gilbert Burns posted a picture going through the ancient Chinese treatment, ahead of his bout with Khamzat Chimaev.
To make things worse for the Brazilian, he is one of the biggest underdogs of UFC 273 in spite of being ranked 9 spots above the Chechen.
""Ah, I've got you now," Chimaev said. "Come, we'll fight naked. You wanna fight me naked? You're small, brother, you have to eat brother, banana, chocolate. Show me power, brother." Burns then replied: "I will show you Saturday, I'm gonna show [you]. Let's go."
Chimaev also remarked on the wear and tear Burns must've endured during his lengthy UFC tenure. Burns has been with the promotion as far back as 2015.
Since 2014, Benny A. King has been fully immersed in the world of combat sports. Starting with a blog about Greco Roman wrestling, Benny's passion for combat sports has led him to explore various disciplines.