Namajunas was born in Milwaukee, Wisconsin on June 29, 1992, to Lithuanian parents who moved to the United States in September 1991.
She was named Rose (Lithuanian: Rožė) after her great-grandmother Rožė Gotšalkaitė Namajūnienė, whose husband was an Independent Lithuania military officer.
Namajunas dabbled in modeling from the time she was a child.
The modelling wasn't a phase. Namajunas was featured in a number of campaigns.
Namajunas's grandfather Algimantas Andriukonis was a successful wrestler, winning national championships in Lithuania and competitions in the USSR.
She regularly visits Lithuania and communicates in the Lithuanian language with her grandparents. Her grandfather passed away in 2020 from pneumonia.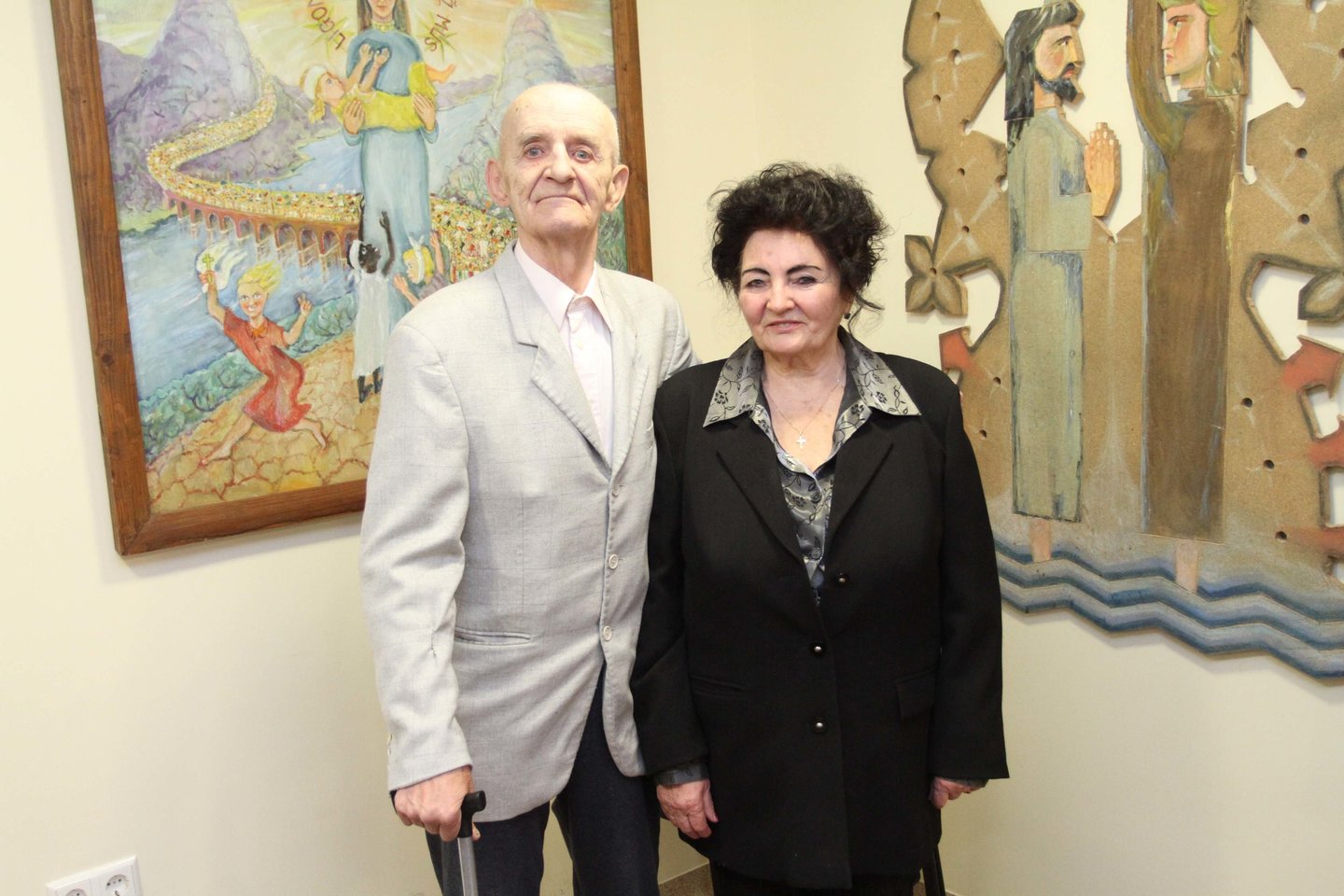 Namajunas's father Arturas left the family when she was young and passed away in Germany in 2008 due to pneumonia.
Her mother is a pianist, trained at the Lithuanian Academy of Music and Theatre.
Namajunas graduated from Milwaukee High School of the Arts, where she excelled as a cross-country runner.
Namajunas in middle school:
Rose began practicing taekwondo at the age of 5.
During high school, she started kickboxing and mixed martial arts training with Duke Roufus at Roufusport.
"I first walked into Duke's gym I was like – I think I was 14, and then I left 'cause of 'cause I had other obligations and like stopped training for a while but I was still doing other sports and stuff. And I came back when I was like 17." – Namajunas told Joe Rogan.
Additionally, Rose participated in wrestling during her senior year at Milwaukee High School of the Arts.
Namajunas watched Cyborg face off with Gina Carano in 2009 which reinvigorated her passion for martial arts.
Rose Namajunas began competing in MMA as an amateur in 2010, training under Greg Nelson at Minnesota Martial Arts Academy.
She hit it off with Pat Barry (now fiancé) at Roufus' gym. Barry was in TUF in 2012 and made it into the UFC.
As an amateur, she had a perfect record of 4-0, with 2 wins by TKO and 2 by decision, all finishes occurring in the first round.
Namajunas made her professional debut against Emily Kagan at Invicta FC 4 on January 5, 2013, winning via submission with a rear-naked choke in the third round. She earned the Submission of the Night bonus for this victory.
In her second professional bout at Invicta FC 5 on April 5, 2013, Namajunas defeated Kathina Catron by submission with a flying armbar in just 12 seconds, securing her second Invicta Submission of the Night award.
She faced Tecia Torres at Invicta FC 6 on July 13, 2013, but lost by unanimous decision.
Namajunas joined the UFC and competed on season 20 of TUF, aiming to become the first-ever UFC strawweight champion.
In the tournament, she won her preliminary round against Alex Chambers by submission (rear-naked choke), quarter-finals against Joanne Calderwood via kimura, and semi-finals against Randa Markos also via kimura.
In the finale, she fought Carla Esparza on December 12, 2014, for the inaugural UFC Women's Strawweight Championship, but lost by rear-naked choke in the third round.
Namajunas received two season $25,000 bonus awards for Performance of the Season and bout of the Season in TUF finale against Joanne Calderwood.
Despite her bout being canceled, Namajunas received her full purse for a scheduled bout with Nina Ansaroff at UFC 187.
Namajunas submitted Angela Hill in the first round at UFC 192.
Namajunas won the main event against Paige VanZant at UFC FN 80 via submission, earning her first Performance of the Night bonus.
In a title eliminator match, Namajunas lost to Karolina Kowalkiewicz at UFC 201 via split decision, earning FON honors.
Namajunas submitted Michelle Waterson in the second round at UFC on Fox 24.
Namajunas became the new UFC Women's Strawweight Champion by knocking out Joanna Jędrzejczyk in the first round at UFC 217.
Namajunas lost her title when Jessica Andrade slammed her on her neck.
Namajunas credits the slam with fixing some of her lingering neck issues.
The rematch took place on July 12, 2020, and Namajunas won via split decision, earning the FON award.
On April 24, 2021, Namajunas faced Zhang Weili for the UFC Women's Strawweight Championship and became the champion for the second time with a knockout victory in the first round.
Namajunas defended her title against Zhang in a rematch on November 6, 2021, winning via split decision.
On May 7, 2022, Namajunas faced Carla Esparza in a rematch for the UFC Women's Strawweight Championship and lost via split decision.
Despite the criticism for the low output in the bout, Namajunas received the Crypto.com "Fan Bonus of the Night" award.
Namajunas hasn't competed in MMA since but she has been active on the BJJ scene.
Since 2014, Benny A. King has been fully immersed in the world of combat sports. Starting with a blog about Greco Roman wrestling, Benny's passion for combat sports has led him to explore various disciplines.