UFC 284 had an unusually short span of time between the weigh ins and the event due to the fact event was being held in Australia – and live streamed during US prime time.
Several of the competitors had  a lot of issues making weight – including Team Dagestan's Islam Makhachev and Zubaira Tukhugov. Makhachev has had trouble cutting weight in the past and usually looks massive.
UFC Australia was different. Makhachev seemed emaciated and was feeble even on the night of.
But UFC 284 came and went, Islam Makhachev edged out a victory after 5 round war in which both Volkanovski and Makhachev came off remarkably well.
Dan Hooker couldn't keep biting his tongue and went on twitter to air out something he'd heard. Apparently someone was using an IV to rehydrate.
IV usage has been banned by USADA for this purpose as far back as 2019 because that method allows for a much quicker bounce back and encourages extreme dehydration.
Hooker took to twitter to announce:
Commenters speculated that he was talking about Makhachev from the get go but there were no direct confirmations.
Makhachev's manager went so far as to indirectly answer opting to call out Hooker for his racist use of 'dog'.
And after 3 hours of silence – confirmation came.
Dan Hooker famously lost to Makhachev by 1st round submission back at UFC 267. Makhachev even addressed the problematic weight cut during the presser:
But there's apparently photographic evidence of the IV use as well. Official UFC stills uploaded 3 days ago feature a large puncture mark on Makhachev's forearm.
Fans were quick to point out the puncture mark:
But it's interesting to note that this same wound wasn't there on the event footage.
Considering the UFC site upload time and the champion black and golden shorts the stills were taken sometime between UFC 280 and UFC 284 – however none of the weigh in video or the pictures posted prior to the event feature it.
The motion graphics for the event appeared to feature the same picture of Makhachev – without the bruising.
A video shared one day ago also featured Makhachev with a suspect looking vein.
The UFC appears to have shot said promo 4 days ago – making the wound predate weigh ins. But regardless of the timing – IV's are still not kosher by USADA and there's a question of why one would be using them.
The original images UFC's website uses are available on getty.com – which lists their date of creation as 09 February, 2023.
The puncture was also visible during open work out photo session.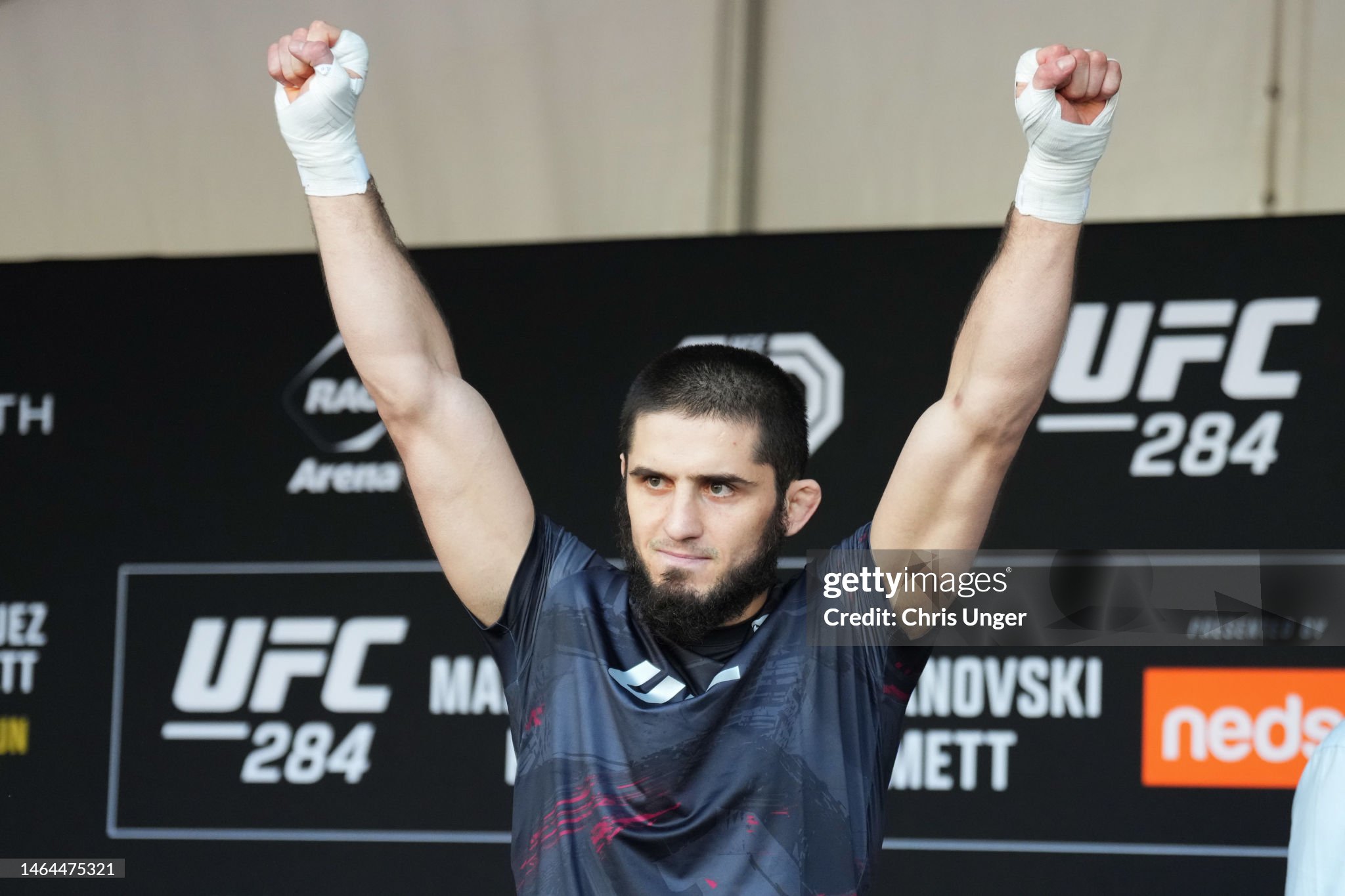 Since 2014, Benny A. King has been fully immersed in the world of combat sports. Starting with a blog about Greco Roman wrestling, Benny's passion for combat sports has led him to explore various disciplines.